Breast cancer surgery and treatment takes both a physical and emotional toll, and as if things weren't challenging enough, women are faced with another problem post-surgery – a wardrobe that no longer works for your new body.
You're not going to look like you used to, and that's OK; you don't have to forfeit your fashion flair, and with some trial and error, and a little ingenuity you can find what works for you, and look and feel beautiful.
The good news is mastectomy products have come a long way, from breast prosthesis to bras to swimsuits. And one size certainly doesn't fit all. Everyone's post-mastectomy scars and breasts are different, so don't rule out anything until you take a good look at yourself and find what fits best.
The Prosthesis
Post-mastectomy fashion starts with the prosthesis, and whether to wear one is one of the first post-surgery decisions women face. While many women choose breast reconstruction surgery, a prosthesis is an option for those who don't.
If you choose to buy mastectomy products online, there are a variety of breast forms at Mastectomyshop.com that fit all sizes, and they range from silicon to rubber and latex to foam. Masectomyshop.com features certified and accredited fitters to help guide you through the fitting process. Breast forms are inserted into special pockets in bras and swimsuits, or affixed directly to the skin with special adhesive.
Mastectomy Bras
Choosing the right undergarments is an important part of post-mastectomy fashion. Choose a post-mastectomy bra that is soft and comfortable, and a prosthesis that is similar in weight to your own breast to prevent back and neck pain.
When you buy mastectomy products online, Anita, Amoena, Coobie, Trulife, and Jodee are some of the top manufacturers of mastectomy bras. Look for features such as pockets to hold the breast forms that are made from soft, absorbent fabric to keep you cool and dry, and padded, adjustable straps to avoid irritation in surgery areas.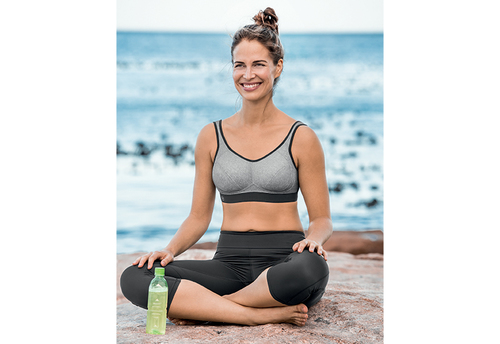 Whether it's Zumba, yoga or spinning, many women hope to return to the physical activity they enjoyed before their mastectomy, and there are several manufacturers such as Nearly Me and Anita who offer specialty sports bras that are both functional and beautiful.
Mastectomy Swim Wear
Shopping for swimwear has always been stressful enough, but it packs an even bigger emotional wallop for women after mastectomy surgery. And just like swimsuits for women who haven't had a mastectomy, there are numerous different styles to flatter different body types and make you look and feel your best.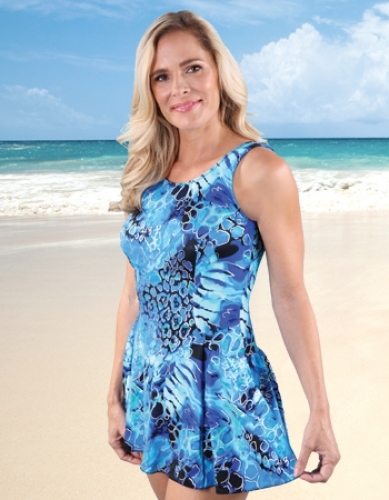 Amoena, Anita, Jodee, Penbrooke, T.H.E. are among manufacturers available at Mastectomyshop.com that specialize in mastectomy swimsuits. Styles range from bikinis to sarong, to plus size, and flattering bathing suit skirts. Look for design characteristics such as higher necklines and armholes to cover surgery and radiation scars, pockets for breast forms, nylon tummy control panels, soft cups and ergonomic racer-back straps.
There are also special breast forms that are made for sports activities such as swimming, usually constructed out of silicon.
Final Thoughts
While your life is turned upside down physically and emotionally after a mastectomy, your breasts don't define your identity. Loss of a breast or both breasts from mastectomy doesn't mean giving up your personal style. It is possible to look beautiful, feminine and fashionable post-surgery.