Following breast cancer surgery, many women are anxious to pursue a new style that helps them feel confident in their bodies and supports their healing process. While some women may decide to have breast reconstruction surgery, others choose a less invasive route such as customized breast forms to help restore their feminine figure.
No matter your preference when it comes to your post-mastectomy physique, a post-surgical bra can offer you support and comfort throughout your recovery process. Here are some of the advantages of wearing a post-surgery bra after breast cancer surgery.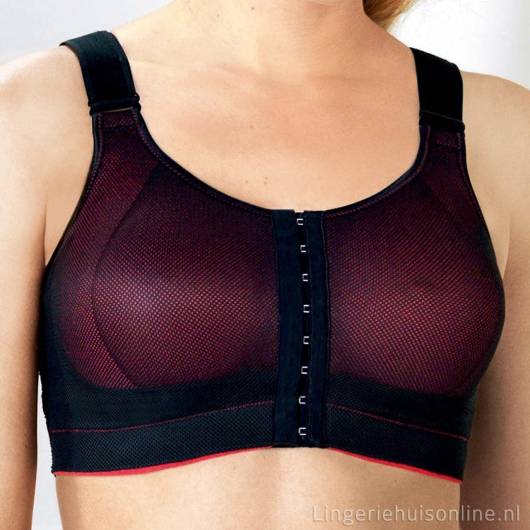 Post Surgical Bras Provide Support and Compression
A compression bra and compression garments are important steps in the recovery process. A post-surgical compression bra stabilizes the chest area as well as keeps it clean and free from infection. Many post-surgery compression bras are equipped to accommodate any drainage tubes you might be required to wear as well.
Compression bras and garments minimize swelling and scarring and may prevent complications following breast surgery. Some common complications include lymphedema, or damage to the lymph nodes, and seromas, or build-up of fluids where tissue has been removed.
High-quality compression bras greatly reduce the risk of these complications. Compression bras also improve and increase blood flow to the areas which are important for a healthy recovery.
Mastectomy Bras
Mastectomy bras are similar to compression bras in that they offer support and comfort through your recovery process. They are often specially designed with wide bands and adjustable straps to fit your daily recovery needs.
Soft and seamless fabrics prevent tension or tugging at sensitive surgical sites and scars. A unique feature of mastectomy bras is that they come with sewn-in pockets in the cups to hold and support a breast prosthesis should you choose to wear one.
This removes the worry about the prosthesis slipping around or falling out. It also provides ease of access for when you need to remove the prosthesis for cleaning. Mastectomy bras come in varying styles and colors to accommodate women of all styles.
Other Benefits of Post-Surgical and Mastectomy Bras
Comfort and support are both monumental while a woman is in recovery following breast cancer surgery. Shopping for bras can feel overwhelming for any woman, especially one who is getting used to the feel of her new body.
Additional features to look for in your shopping process should include front closures or snaps. This allows for ease of access and minimizes reaching and stretching that may irritate scars or the skin on the chest.
Adjustable straps allow you to tailor your bra to your level of necessary support throughout each day of your healing process. Wider bands maximize comfort and minimize digging and irritation of the sensitive skin around the surgical site.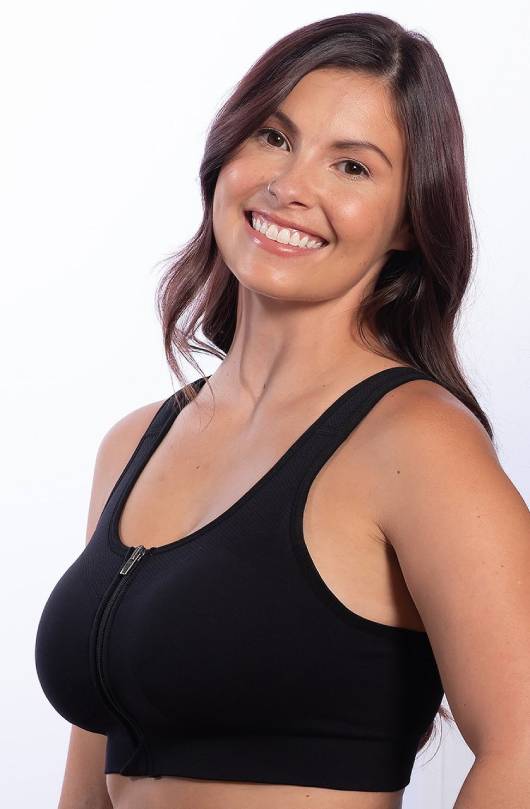 Purchasing a Post-Surgical or Mastectomy Bra
Prior to purchasing your post-surgical and mastectomy bras, be sure to check in with your doctor for any special restrictions or guidelines they might have for you. In addition, also speak with your insurance provider, as sometimes they will cover some or all of the cost of your post-surgery products such as bras and prostheses.
If you are shopping online, our friendly and knowledgeable staff are prepared to assist you along the way and answer any questions you might have. If you are concerned about the proper bra size, shape, or style for you, we will do our best to ensure that the product you order suits and fits your body and lifestyle and supports you in your recovery.
Last Word
At Mastectomyshop.com, we have been an online source for high-quality and trustworthy post-mastectomy products since 1989. We carry a full line of products that support women in the days, weeks, and years following breast cancer surgery.
We also offer fitting services with our board-certified mastectomy fitters. Whether shopping online or looking for a post-surgical bra fitting, we look forward to helping you find the right post-mastectomy products for you.