If you or a loved one is preparing for breast cancer surgery, then your doctor may have recommended purchasing a post-surgical bra. Post-surgical bras are ideal to wear immediately following surgery and can aid in recovery.
There are several benefits of wearing a post-surgical bra that you will not get by wearing your regular bra. Here are a few features to look for when shopping for a post-surgical bra.
Comfort - First and foremost, post-surgical bras should be soft and comfortable. Investing in a supportive yet comfortable bra is one of the most important aspects of healing. Seamless fabrics and soft cups ensure the surgical site will not become irritated or distressed.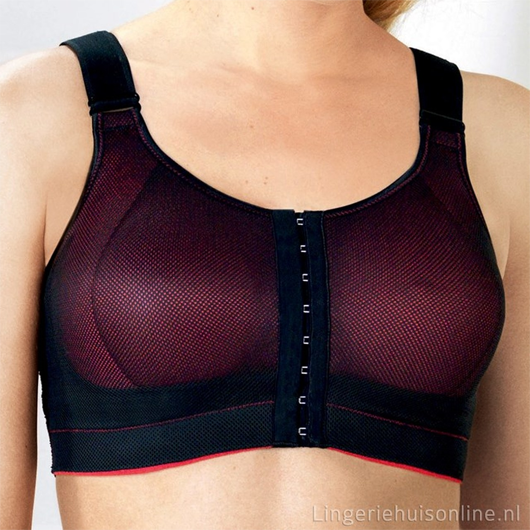 Blended materials such as soft cotton and elastic are comfortable and cool on the skin. The Anita post-operative compression bra is designed with heat-regulating material and can be worn with surgical drainage equipment.
Compression - A post-surgical bra that doubles as a compression bra is truly an ally in any woman's recovery following breast cancer surgery. Compression bras help to reduce swelling and improve blood flow, an important factor in reducing the length of your recovery. Improved circulation can also assist in minimizing scarring.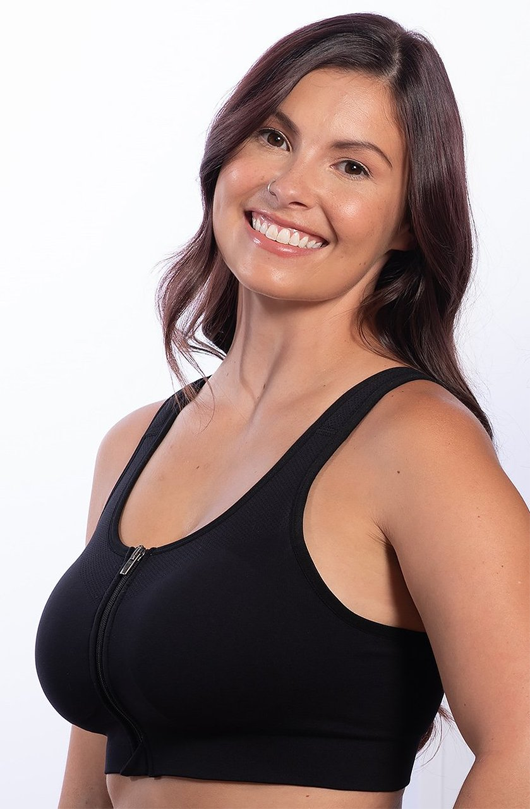 Compression allows the chest area to be stabilized, remain clean, and avoid contact with bacteria. The Prairie Wear Lifestyle wire-free mastectomy bra, includes soft and seamless weave technology for targeted and mapped compression.
Mastectomy Bras - Another type of post-surgery bra to consider is a mastectomy bra. Mastectomy bras are designed with healing and support in mind but should only be worn a few weeks or months after the surgery when an adequate amount of healing time has passed.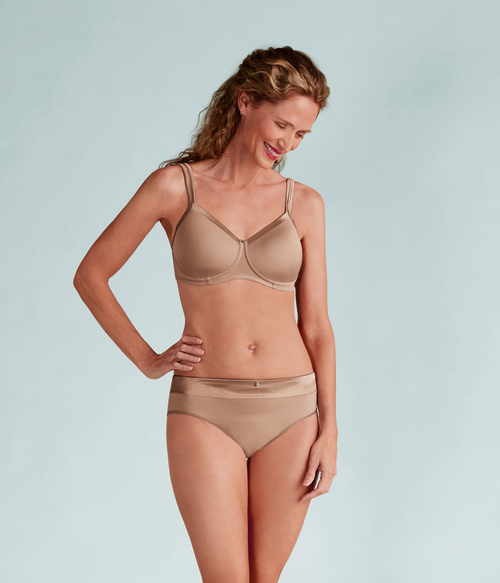 A mastectomy bra offers features that support healing and recovery, such as wide and adjustable straps and bands, front closures, seamless fabrics, and soft, wire-free cups. The Amoena Lara Satin non-wired mastectomy bra provides molded foam cups as opposed to a traditional underwire which may cause irritation. Many women are pleased to find that post-mastectomy bras can be just as stylish as the bras they wore before their surgery.
Another feature of mastectomy bras is the pockets sewn into the cups. The pockets are useful for women who choose to wear breast forms following surgery instead of undergoing breast reconstruction. The pockets hold the breast forms securely in place and allow for ease of access when it's time to clean or care for the breast forms.
Finding the Perfect Fit - Shopping for bras can be a challenging undertaking for any woman, and those who have undergone breast surgery are presented with a unique set of circumstances. Board-certified mastectomy fitters are trained professionals who work diligently to help women find the perfect fit and utmost level of comfort in any post-mastectomy products they might need.
If you or your loved one are interested in a post-surgical bra of any kind, our certified fitters can work with you to make sure you invest in the best product for your lifestyle and preferences. Certified fitters take accurate measurements and assess the chest area and surgical sites, and make recommendations on items that they feel would most aptly suit your needs.
Final Thoughts
At Mastectomyshop.com, we are confident that no matter your bra style preference, there is a post-surgical bra that can match your style and fit your recovery needs as well. We look forward to working with you and answering any questions you might have about our post-mastectomy products and services. Feel free to contact us at (877)-413-2272.