Talk to most women - even women who like to shop - and you'll hear they hate shopping for swimsuits. There was even a study done that confirmed this. The mere mention of Lycra and spandex can strike fear in the most self-confident of women. Then, let's add to the ordeal of swimsuit shopping the fact that you've had a mastectomy and you may be feeling even more anxious. But, a swimsuit is a summer necessity. You really need one - so let's make shopping for one as easy as possible.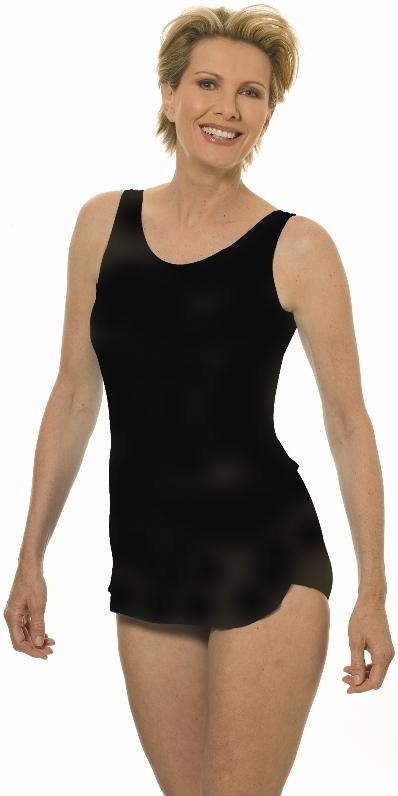 There are somegreat tips out there when it comes to shopping for swimsuits for mastectomy. There are lots of women who have gone through the same thing as you and they are sharing their knowledge to help you pick the best swimsuit to fit you and your style. Check out what others recommend. Seek advice from women like you who can offer advice on styles that really work.
Additionally, it's easier than ever to shop for mastectomy swimwear with a great selection at www.mastectomyshop.com. Online shopping opens up a whole world of choices when it comes to finding a suit that fits you! And, there are designers who are available specifically for you - designers who create swimsuits geared toward women who have had a mastectomy. Let's check out some of these great designers!
Amoena Swimwear
Amoena is definitely a top designer of swimsuits for mastectomy. With a variety of one-piece swimsuits perfect for swimming laps or lounging by the pool, two-piece bikinis sure to have you looking stylish or flattering tankini sets, Amoena offers choices - and choices are important when it comes to matching your swimsuit to your personal style. Amoena also offers plus-size swimsuits - making them a sure favorite!
odee Swimwear
Jodee Swimwear really has it going on when designing swimsuits for mastectomy. Their popular sarong-style suits - which give a little additional coverage for your thighs - come in a wide selection of colors and patterns that are bound to get you ready for summer. Additionally, Jodee Swimwear prides itself on providing swimsuits that have a higher neckline and pockets for your breast form(s).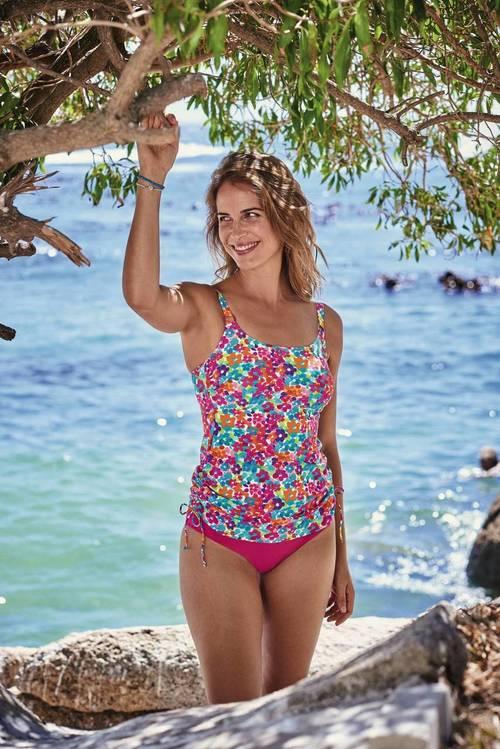 nita
With bikinis, one-piece suits and tankinis, Anita is a designer of swimsuits that has its pulse on what women want. Some of their most popular swimsuits are made from a whimsical gorgeous floral print that is sure to bring a smile to your face! The top pictured above can be adjusted for length using the gathered sections at the side. Don't forget the adjustable straps and Soft-Touch fabric and you're going to have a swimsuit that works for you - a match of comfort and style!
Penbrooke
Do you prefer prints when it comes to a swimsuit? Or are you more of a solid color kind of gal? With Penbrooke, you can choose from prints or solids - or even mix and match with separates. Perhaps you'll go with Penbrooke's Girl Leg Swim Brief and the stunning Bali Single Tier Tankini Top - which are sure to create a winning combination when you hit the beach!
T.H.E. Mastectomy
With sizes from 4 - 32, T.H.E. Mastectomy designs swimsuits for all women. If you enjoy being in the pool as a form of exercise, look at their suits with a high neckline. These swimsuits assure you can focus on your exercise rather than on making sure you have the right coverage for your chest area.
So, whether you are heading back into the pool as a gentle form of exercise or need a great swimsuit for mastectomy to take on those summer vacations or sit by the pool, you have many choices available to you. The time to shop is now - so take some time to check out a few of our favorite designers and then do a little online shopping!