It takes a lot of effort and confidence to pull on a bathing suit after you've had breast cancer surgery. However, at Mastectomyshop.com, we carry a huge assortment of bathing suits from sleek one-pieces to flattering tankinis, so you can find the perfect piece to look and feel good in and out of the water.
Once you have found the perfect swimsuit, you'll want to keep it looking fabulous all summer long by taking steps to wash it after each use.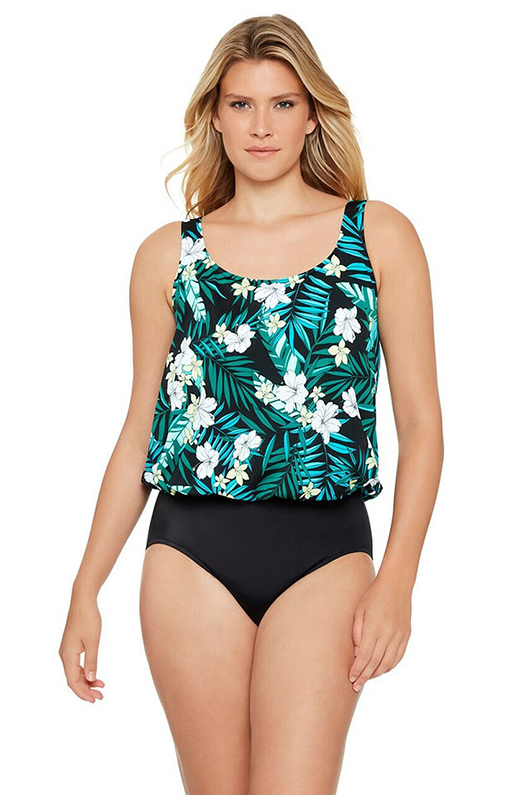 Why You Need to Care For Your Bathing Suits
While swimming in pools and soaking in hot tubs may be beneficial for your health, the chlorine can be detrimental to bathing suits. Bright, beautiful colors fade, and the suit fabric may wear away as a result. Any elasticity, such as in those with Lycra or spandex, may lose their stretch.
Chlorine is not the only thing that damages swimsuits. Sunscreen, body oils, lotions, and deodorants can deteriorate swimsuit fabric or leave greasy stains.
Hand Wash Whenever Possible
Most bathing suit manufacturers recommend washing by hand. Delicately hand washing your bathing suits after each wear, even if you didn't get wet, is the best way to ensure they stay in good condition. Before getting started, remove your breast forms and any soft cup inserts from the pockets and wash those separately.
Fill your bathroom sink or plastic tub with cool water and add a small amount of mild soap, such as hand soap or Castille soap. Avoid using harsh laundry detergents as they can lead to fading.
Place the bathing suit in the soapy water and let it soak for up to 15 minutes.
Return and massage the swimsuit thoroughly for several minutes to clear out any leftover chemicals or dirt.
Drain the water and rinse the bathing suit several times in clean water.
Lay the bathing suit on a towel and roll it up to remove excess water, but avoid wringing it.
To continue drying, place the suit flat on a surface. Avoid hanging it up as water can pool, stretching out the fabric.
Machine Wash When Preferred
While handwashing is the best method for keeping your bathing suit in good condition, it's not always convenient. You can place your suit in the washing machine if you take additional measures, but check any instructions that come with your suit first.
If there are times you feel your suit is just not getting clean enough, take the following suggested steps to protect your suit while machine washing.
Buy a small mesh laundry bag to put your bathing suit in before placing it in the washing machine. This will prevent straps from catching on anything and pulling on the suit. Ensure any zippers or mastectomy bikini clasps are securely fastened to prevent tangling.
Add a small amount of a bleach-free, mild detergent.
Throw in a few towels or other delicate garments to prevent any over-agitation.
Select cold water wash on the delicate or gentle cycle of your washing machine.
Promptly remove your bathing suit when the cycle finishes.
Roll to remove any excess water and lay flat on a surface to dry.
Remove Nasty Stains
Whether from sunscreen, deodorant, or body oils, nasty stains can ruin the beautiful bathing suit you fell in love with after your mastectomy. Do your best to avoid this by removing those stains as soon as possible when you first notice them.
There are two natural ways to remove stains and save your favorite swimsuit. One is by using vinegar, and the other is the tried-and-true baking soda method.
Vinegar: Combine one part vinegar with three parts cold water. Place the stained portion of your bathing suit in the liquid and let soak for up to 30 minutes. You may also want to place white vinegar directly on the stain, then hand wash.
Baking Soda: Place your bathing suit flat, with stain fully exposed. Sprinkle a thick layer of baking soda directly on it and let sit for one to two hours, then wash. You can also create a paste by combining ⅓ cup of warm water with six tablespoons of baking soda and applying it directly to the stain before washing.
Final Thoughts
One of the best ways to look great this summer, or anytime you're around water, is to wash your swimsuit every time you take it off. Explore the range of gorgeous swimsuits at Mastectomyshop.com.