For a wide range of reasons, many women choose not to undergo reconstruction surgery at the same time as mastectomy, if at all. You may decide to use a prosthetic (or breast form) with a prosthetic bra.
Latest Breast Forms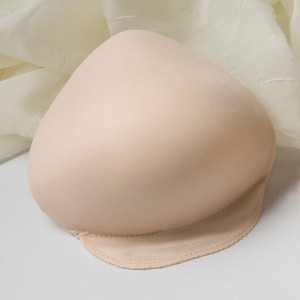 A huge variety of different shapes, sizes, and materials are available for breast forms, meaning, you are sure to find something similar in density and appearance to the natural breast.
Silicon is a popular choice due to its similarity to natural breast tissue. However, you may decide on foam or medical fleece form, particularly if you are experiencing sensitivity issues soon after surgery.
What Type of Bra Do I Need?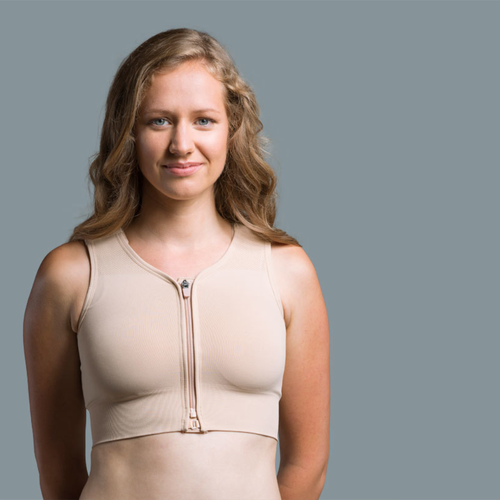 A compression bra is recommended immediately post-surgery. Compression bras can provide targeted compression and aid healing and drainage. Many post-surgery compression bras include drainage tube pouches, providing discreet convenience.
You may shop for a bra for every occasion. If you are looking for something to wear under a special outfit, for a specific activity or just an everyday bra, comfort and the correct fit are still important.
Light fabrics such as cotton or microfiber are advisable, but there are beautiful designs available with lace, ribbons, and other feminine touches.
Choosing the Right Bra
The choice of prosthetic bra stores may be overwhelming, but MastectomyShop.com is always on trend bringing you the latest products and the best brands. We have staff who are fully accredited fitters, and they are prepared to meet all your personal needs.
We stock a range of carefully selected products from top brands including Amoena, Anita, Classique, and Trulife, all stylishly designed for your comfort and confidence.
Five Bra Hacks You Should Know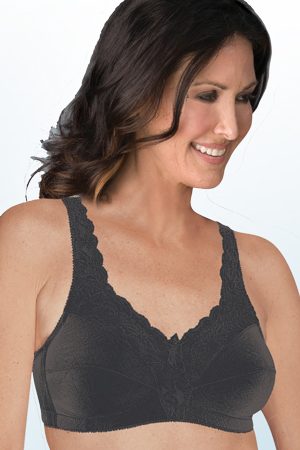 1.Get fitted and know your size. Up to 80% of all women are wearing the wrong size bra. As a breast cancer survivor, your size will change during the healing process. It is important to be fitted before every purchase to make sure you are buying the best bra for you.
2.Look for soft fabrics. Soft, smooth, and stretchy fabrics that glide over the breast may minimize irritation while maintaining the correct level of support. Cotton is ideal as it is gentle on the skin and helps you stay cool.
3.Bra design is important. Look for bras with a soft seam, or, even better, seamless bras without underwires. Other features to look for post-surgery include a front closure with deep front and side panels and a wide underband. Cup separation is vital, so make sure the center of the bra sits flat against your chest with no gaping or puckering.
4.Repurpose pre-surgery bras. Yes! You may still be able to wear your favorite pre-surgery bra. You can purchase pre-made pockets to sew in or create your own.
5.Use bra accessories. There are numerous bra accessories you can use to make sure you have a perfect fitting bra at all times. These include shoulder cushions to ease pressure on shoulders and prevent slippage, bra extenders to help with tight underbands, and non-slip, clear silicone straps.