Many women who have undergone chemotherapy or radiation treatment experience hair loss. Wearing wigs and hairpieces can help you regain your confidence, but they also have practical uses, such as protecting your scalp from unnecessary sun exposure and regulating your temperature.
At mastectomyshop.com, you can find Henry Margu exclusive wigs to make you look and feel great and add a bold splash of color to your outfit. Learning how to put them on properly is vital to ensure they look natural and stay in place throughout the day.
Preparing to Wear a Wig
The most important part of preparing to wear a wig is picking out the right style. Henry Margu wigs come in longer styles, shoulder-length and chin-length. For many breast cancer survivors, wearing a wig is a great opportunity to mix things up and try something new with their hairstyle.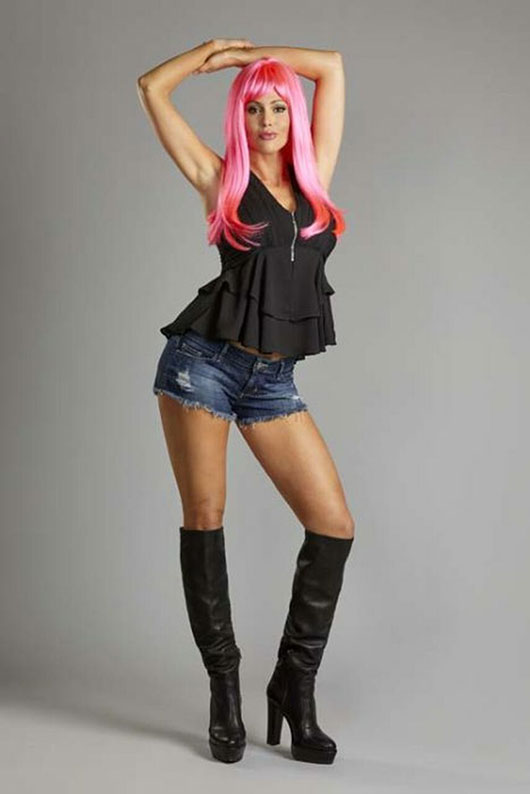 Wig Wearing Essentials
To apply and care for your wig correctly, you need the right tools and equipment to help your wig maintain its shape and appearance. Some wig essentials you need include:
Wig Stand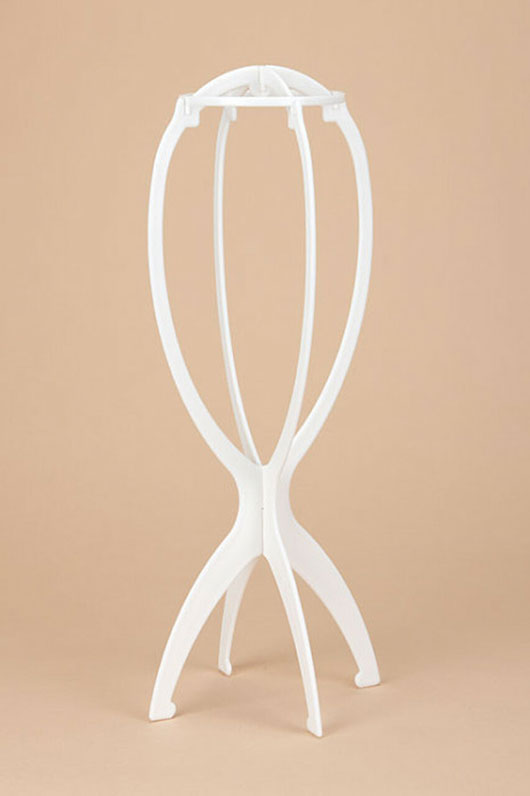 It is crucial for long-term wig care that you have a place to keep your wig when you aren't wearing it. You can pair your new wig with a Henry Margu Plastic Wig Stand. The stand is fully collapsible for easy storage and can fit comfortably inside your suitcase so you can take your wigs with you when you travel.
Wig Care Products
Henry Margu wigs are made with synthetic fibers, so it is critical that when you are shopping for wig care products that they are compatible with synthetic wigs. Regular hair care products are unsuitable for use on these wigs, and may alter the texture or color of the hair fibers.
Some products you may want to consider buying for your wig are special shampoo, conditioner, and a wig brush or wig comb. You can purchase a Henry Margu Wig Brush for high quality wig care. The wire bristles easily detangle your wig without damaging the fibers.
Putting on a Henry Margu Wig
Learning how to put on a wig correctly ensures that it stays in place, is easy to style, and protects your scalp. Before putting on your wig for the first time, make sure you shake it out, very gently. Then follow these simple steps to ensure that your wig looks and feels natural.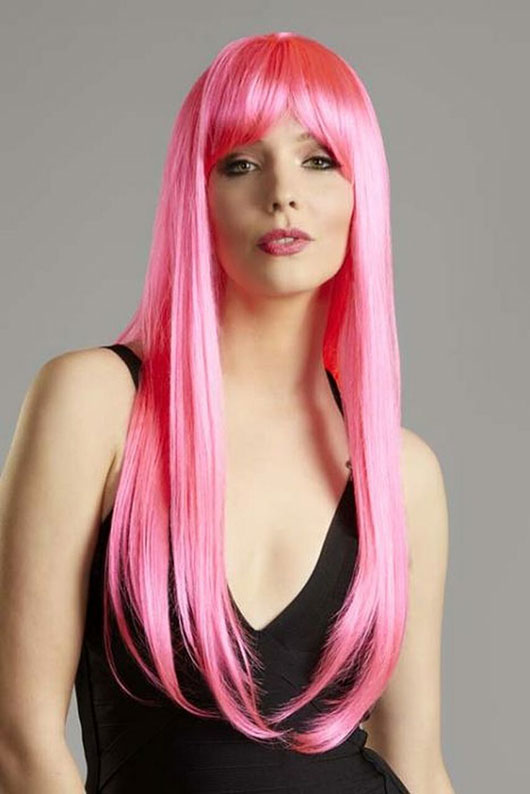 If you have little or no hair, it is crucial to wear a wig cap over your scalp. This prevents the lace from rubbing on sensitive skin and can help the wig fit more securely. Choose a wig cap that matches your skin color. To achieve a more natural look, you can apply a little foundation at the edges of the wig cap.
After you shake it out, flip your wig upside down and inside out, holding it directly in front of you. The tag should be at the end farthest away from you.
Holding it on the sides at the earpieces, flip it over, applying the lace from the front of your head to the nape of your neck.
Move the wig in a front-to-back motion to ensure the hairline is lined up with where your natural hairline would normally be and that the part is centered—tuck in any stray and baby hairs.
How to Keep Your Wig From Falling Off
Although your Henry Margu wig is designed to stay in place, if you have an active lifestyle or want some added security, there are several tips you can try to keep your wig in place all day long.
Use a cushioned headband. This silicone band is filled with gel and provides a non-slip surface to grip the wig lace. It also alleviates pressure points around your head, such as your temples and behind your ears.
Toupee clips can be a suitable option for women without significant hair loss. The clips attach to the wig lace and your own hair.
You can apply double-sided tape and roll-on wig glue made with skin-friendly adhesive to your scalp. These adhesives are easy to remove with soap and water but won't deteriorate if you sweat.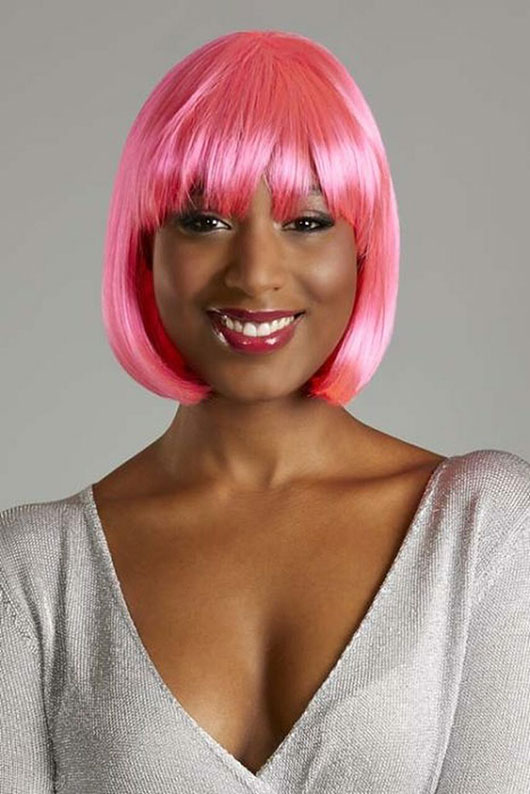 Styling Your Wig
Once you've applied your wig correctly, you can style it any way you please. Ensure you only use tools and products designed for wigs to prevent damage.
When wearing wigs, it is always better to brush them starting from the bottom and then work your way up to the top. Otherwise, you can damage and pull out the wig fibers.
Never use extreme heat on your wigs, such as curling irons or straighteners. Though Henry Margu wigs are not flammable, heat can damage the fibers and the quality of your wig.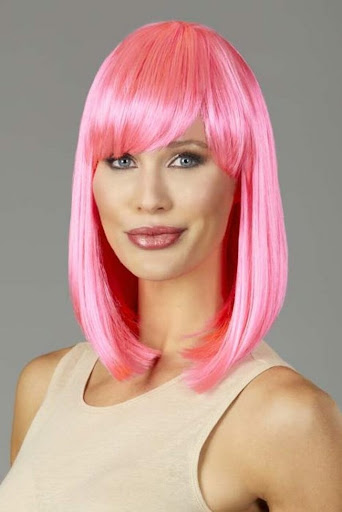 Caring for Your Henry Margu Wig
Caring for your wig is vital to ensure it retains its shape and texture, and to prevent scalp infection and irritation.
Start by brushing your Henry Margu synthetic wig. Then, to wash your wig, submerge it in cold water mixed with a small amount of shampoo. Agitate the water gently and run your fingers along the inside of the cap, focusing at the0 edges where hair oil accumulates.
Rinse the wig in clean cold water and lay the wig flat on a towel and blot it gently to remove excess water. Apply a small amount of no-rinse conditioner and allow it to air dry. Do not brush your wig while damp, ensure it is completely dried before using a wide-toothed comb to detangle it.
Why Choose Henry Margu Wigs?
Henry Margu is the most established wig manufacturer in the United States. The wigs they offer are stylish, affordable, and unique. Their wigs are lightweight, making them a comfortable choice for someone who is transitioning into wearing wigs for the first time.
They also produce what are known as monofilament wigs. This means their wigs are made with a fine, hand-tied lace material that is much more natural-looking than the regular lace fabric in the top of many wigs.
Henry Margu has stayed at the top of the industry by always keeping up with the trendiest styles, such as the Henry Margu Star Pink Wig. This wig is a classy option, perfect for someone who wants to make a style statement without the care required for longer wigs.
Shop Henry Margu Wigs
Shopping for a wig can be a fun experience and a wonderful opportunity to try out a new style. If you have undergone radiation treatment and are looking into getting a wig, make sure you invest in a hairpiece that is designed to last. For premium head coverings, check out the Henry Margu wigs and wig accessories available at mastectomyshop.com.