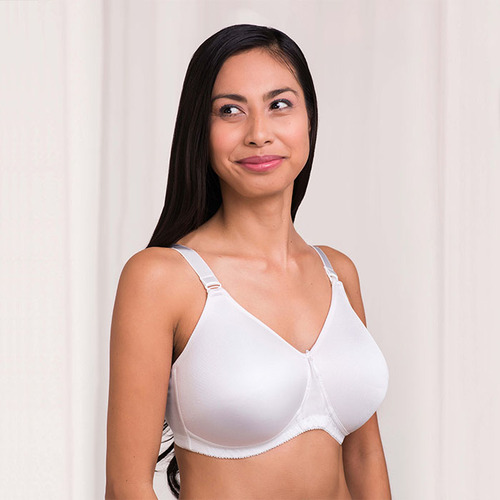 Investing in a mastectomy bra is essential for returning to normal after breast cancer. Trulife offers a wide assortment of stylish, comfortable bras that hold your breast forms in place and help you feel confident in your new body.
If you are thinking about buying a Trulife bra, you may wonder, "how long do Trulife mastectomy bras last?" Trulife bras hold their shape for at least 12 months when cared for properly. Learn how to take care of your Trulife mastectomy bras so they last as long as possible.
Unique Features of Trulife Mastectomy Bras
When it comes to mastectomy bras, Trulife bras are a quality option. Trulife's mastectomy bras are made with a flexible microfiber material to keep you comfortable and supported. Trulife bras offer unique features that meet your post-mastectomy needs. These elements include:
Bilateral cups

M-frame support

Underwire options

COOLMAX® breast pockets

Microfiber materials

Stylish and practical color choices

Everyday, sport, and dress options
How Long Do Trulife Bras Last?
Trulife bras are built to last while offering you a soft, lived-in experience. They are crafted for optimal comfort. Trulife bras are made of a cotton-lycra blend that combines the durability and comfort of cotton with the elasticity of microfiber.
When properly maintained, Trulife bras can last approximately 12 months; however, they may last longer depending on how often you wear your bra. If you purchase 2 to 3 Trulife bras, you can alternate between them each day. This reduces wear and tear, which will give you longer wear time.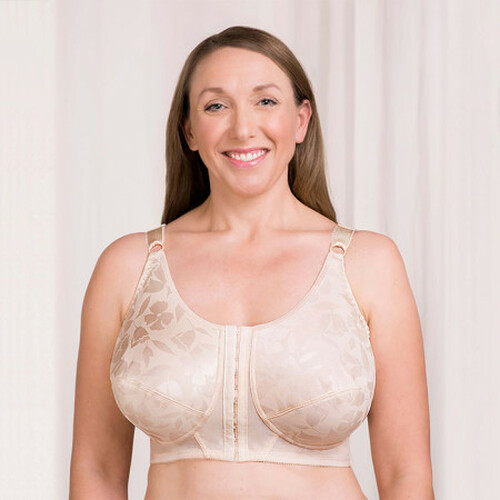 How to Take Care of Your Trulife Mastectomy Bra
To prolong the life of your Trulife mastectomy bra, it is important to care for it the right way. Proper care includes gently washing your undergarment after about every 4 wears and storing it, so it holds its shape.
Hand washing
Hand washing is the best way to clean your Trulife bra without damaging its structure or functionality. To hand wash your mastectomy bra, fill a large tub or sink with lukewarm water. Then, add in a small amount of mild laundry detergent. Place your Trulife bra in the water and allow it to soak for around 60 minutes.
Once your undergarment has soaked, gently rub the fabric together to give it a thorough cleaning. Pay special attention to the parts of the bra that see the most sweat, such as under the cups and arms and the underbust band. To finish, rinse your bra with cool water, then lay it flat on a towel. Allow the bra to air dry on the towel or hang it on an air drying rack.
Machine washing
While machine washing is not ideal for Trulife mastectomy bras, you may need a quick washing option occasionally. For machine washing, use a gentle setting on the washing machine. Also, use cold water and a mild, cold-water detergent.
Avoid using harsh chemicals like bleach to clean your bras, and don't use fabric softener on Trulife bras with COOLMAX® breast pockets. Also, consider using a mesh lingerie bag and closing the clasps on your Trulife bra to avoid stretching out the straps or ruining the bra's shape.
Never place your Trulife bras in the tumble dryer. Instead, take your clean bras out of the washer and lay them flat on a towel or a drying rack to air dry.
Storage tips
Storing your Trulife bras correctly also helps to prevent crushing the cups and stretching the bands. Set aside a separate drawer for your mastectomy bras. Always store your bras upright and nest the cups into each other. Alternatively, place rolled-up socks inside the cups for additional support. This keeps the bras' cup shape and prevents the fabric from dipping or creasing.
Storing your Trulife bras together with the fasteners closed also prevents the microfiber from catching on to other types of rough material. This keeps them in great shape and allows them to last longer.
Best Trulife Mastectomy Bras
If you are looking for a long-lasting mastectomy bra to add to your collection, Mastectomyshop.com carries a wide variety of options from Trulife. Trulife bras specialize in supporting your post-mastectomy breast tissue and the chest wall with their form-fitting pieces.
These are some of our most popular Trulife options based on bra type:
To get fitted for a Trulife mastectomy bra, visit our mastectomy fitters at A Fitting Experience Mastectomy Shoppe, Inc. Our BOC accredited fitters can help you find the right Trulife bra for your lifestyle and physical needs. Most insurance plans cover mastectomy bras, so check to see if your insurance will cover the cost, and we can bill them for your Trulife garment.
Find the Perfect Trulife Mastectomy Bra
No matter what type of fit, color, or support you are looking for, Mastectomyshop.com has a Trulife option for you. For 60 years, Trulife has led the charge in innovative breast prosthesis and bra products for women post breast surgery. Their bras are comfortable and durable, and when handled with care, can last a year or longer.
Find your perfect Trulife mastectomy bra at Mastectomyshop.com.