An ultra-soft leisure bra is a perfect addition to your post-mastectomy wardrobe to help you recover after mastectomy surgery or breast augmentation. The most supportive and comfortable mastectomy bras available are Coobie Seamless Bras. They come in an enormous variety of colors and patterns, with many styles featuring removable pads and lace details for an added feminine touch.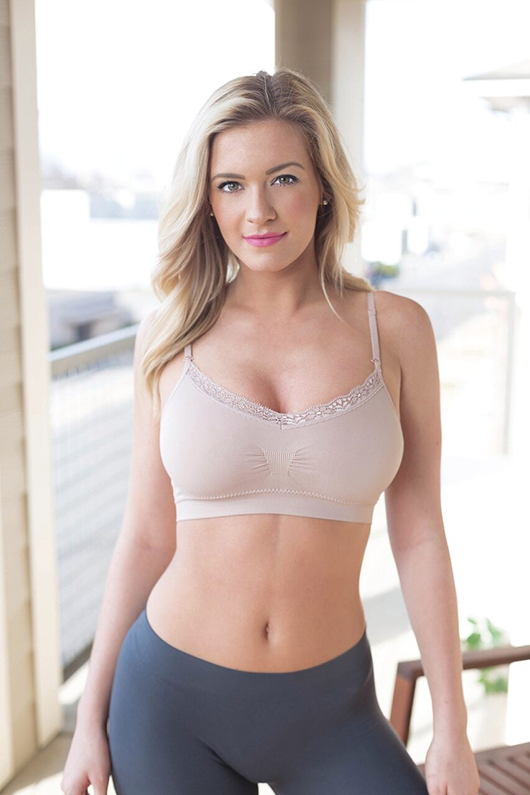 The V-Neck Coobie Bra
The Coobie V-neck Bra is beautifully decorated with floral edging to show off your most attractive features. There are no underwires or uncomfortable hooks to contend with as it slips on over your head.
The Coobie V-neck bra comes with removable pads to enhance your shape, and it is suitable for even the most sensitive skin due to the doubled-layered material and tag-free design.
The Coobie V-Neck Bra is available in two sizes: Regular Size fits from 32A to 36D and Full Size that fits 38A to 42DD.
As with any of your favorite bras that you absolutely love, you'll find yourself wanting to wear it again and again, which means you'll need to know the best way to wash it to protect the material from damage.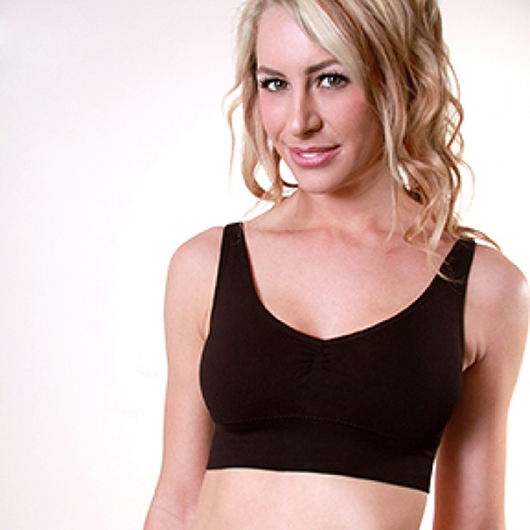 Washing Your Coobie Bra
The nylon and spandex blend used to make Coobie bras is highly durable and extremely comfortable. This ultra-soft, stretchy microfiber is machine washable, but hand washing is recommended.
If using a washing machine, first remove the pads inserted into the cups, and then place the bra and inserted separately inside a lingerie bag to ensure they are protected during the cleaning cycle. Use a mild detergent, cold water, and a delicate cycle to maintain the bra's overall integrity.
If you decide to hand wash, fill a basin with warm water, and add a small amount of mild detergent. Agitate the water to create foam, and use a soft-bristled brush to gently scrub under the armpits and the bust band to remove sweat stains.
Allow your bra to soak for 10 to 15 minutes, then come back and rinse under running water. Take care not to twist or pull the fabric too much as handwashing your bra should be gentler than putting it in your washer.
Lay flat to dry. Avoid tumble drying your Coobie bra, as the intense heat may cause shrinkage, shiny patches, or tears.
Final Thoughts
Coobie bras offer the ultimate comfort after mastectomy surgery, but to prolong these fantastic bras' lives, you need to know how to care for and maintain them. Gentle hand washing once or twice per week can keep your Coobie bra in perfect condition.
Mastectomyshop.com carries a wide selection of Coobie leisure bras. Browse our online store, or call us at (877) 413-2272 to find out about our range of mastectomy products, gift cards, and Pink Ribbon supplies to support breast cancer patients.