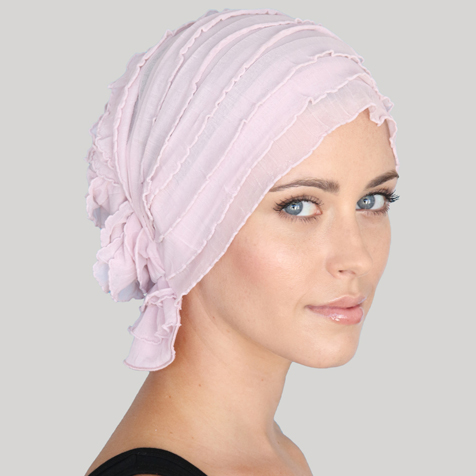 Chemo Beanies is a woman-owned and operated chemotherapy headwear brand that designs fashionable and comfortable products with the modern woman in mind.
The designers of the flattering beanies understand there are so many choices to be made when a woman undergoes chemotherapy that deciding to wear a hat or which style of headwear to use in case of hair loss may fall by the wayside.
There are many options of head covers for patients going through cancer treatment. Head scarves, bamboo hats, sleeping caps, pre-tied hats and turbans, chemo hats and hats for cancer patients.
Chemo Beanies developed a line of easy-to-choose and easy-to-wear chemo headwear that features all the design elements you need to stay comfortable and confident during chemotherapy treatment.
At MastectomyShop.com, we've put together the following guide to help you choose the right Chemo Beanie for you.
Top Beginner's Mistakes
When choosing your chemo beanies, there are a few common mistakes to try and avoid.
1. Not going to a specialized store
One thing that most women don't consider when they begin looking for chemotherapy headwear is the difference between standard hats and hats for hair loss.
But there are many differences, and if you are in the "I'll just wear a regular old hat." camp, you should certainly reconsider.
Firstly, the hats you typically wear will fit your head more loosely after hair loss, and they will shift on your head throughout the day. Second, many of them are not designed to cover the hairline entirely, leaving the neckline uncovered.
It's important you purchase headwear that is specifically designed to conceal hair loss, as Chemo Beanies are. Visit A Fitting Experience Mastectomy Shoppe to ensure your needs are addressed correctly.
2. Playing it safe with style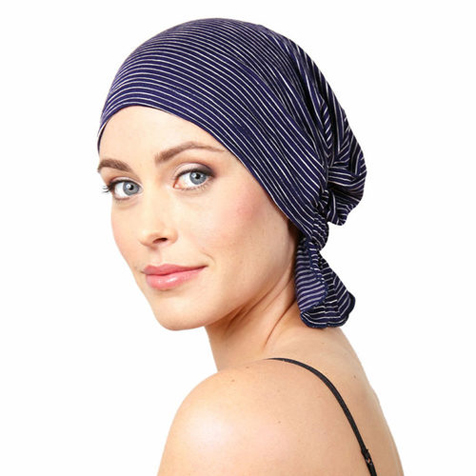 When choosing a Chemo Beanie, you may think that it is a good idea to choose basic, more neutral colors so they can be easily mixed and matched with various outfits.
However, choosing black and grey headpieces can emphasize the look of dark circles and stand out more than you might think. Opt for bright colors that can brighten your complexion and mood.
When choosing, look for colors you enjoy, but also consider the colors that are most flattering for your skin tone. For example, fair-skinned ladies look their best in pastel and jewel tones, while olive-toned goes well with earth tones, blues, and burgundy.
3. Choosing style over substance
Finally, always choose substance over style. Hats and caps that are not made for chemo patients typically feature seams and stitches that are not itchy with hair, but against bare skin can be uncomfortable.
Choosing to buy a Chemo Beanie over standard cancer headwear takes care of that problem and ensures your beanie is constructed for comfortable all-day wear. A regular hat or even tying a scarf around your head can irritate the scalp.
Top Tips for Selecting the Right Beanie
1. Consider which special features you need
The makers of Chemo Beanies produce various styles and design elements so you can choose the best fit for you. Some special features to consider include:
Comfort/softness of the fabric
Hairline coverage
Compatibility with wardrobe
Sizing
Optional accessories, such as overlay ties
2. Choose a fabric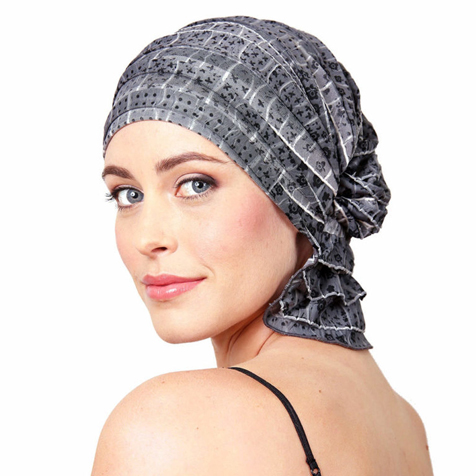 When choosing a fabric, keep in mind that natural fibers are the best choice, as they allow the skin to breathe. Some good choices include cotton, linen, wool, and silk products.
3. Select a design that suits your lifestyle
Consider your lifestyle and all of the different activities you will be using your beanie to do, such as shopping, going to work, and going out to dinner.
Many women find they require multiple styles for different functions, and it is best to have a selection of beanies that you are confident fulfills all your needs.
The Takeaway
At MastectomyShop.com, we understand that breast cancer is complex, and every case is different, which is why we are dedicated to providing more than just an amazing selection of post-surgical bras, breast prostheses, and mastectomy swimsuits. We also understand that chemotherapy can come with side effects like hair loss.
Instead, we cater to all women who are taking on their breast cancer prognosis, no matter what that entails and provide products that promote both your physical and emotional well-being.