Breast cancer surgery is a life-changing and overwhelming experience for a woman to experience. Afterward, she will have certain decisions to make in regards to the shape of her body.
Some women will opt for reconstructive surgery, while others choose not to have another surgery. For those who opt-out of additional surgery following their breast surgeries, there are alternatives to surgical breast reconstruction available to not only achieve your pre-surgery look but to restore symmetry and balance to your body as well.
American Breast Care, or ABC, is one of the leading manufacturers of state of the art post-mastectomy products, and they are dedicated to helping women achieve the highest quality of life following breast cancer surgery.
If you or a loved one have experienced any type of breast cancer surgery such as full or partial mastectomy, lumpectomy, or breast conservation, ABC custom breast forms may be right for you.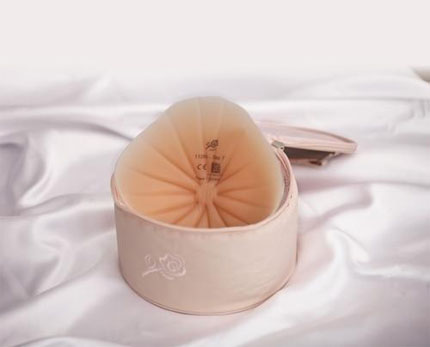 Pre-Scanning Consultation
During the initial consultation for your custom breast prosthesis fitting, you can expect to meet with a certified mastectomy fitter. The certified fitter's role is to present you with product options such as color and style, discuss payment options, and describe in detail the scanning process.
If both you and your certified fitter decide that an ABC custom prosthesis is right for you, she will then proceed to take your bra measurements. At the end of your initial appointment, the fitter will then schedule a personal scanning session with you.
Personal Scan Session
When the day your personal scan appointment arrives, you can expect your certified fitter to fit you in the bra used in your initial consultation. She will go over the entire process with you and provide you with instructions, as well as answer any questions you might have.
A set of removable stickers will then be applied to your chest and torso areas, followed by a round of several pictures. Then, using the latest technology and software simplified with an iPad, she will take scans with your bra on and off. This information is then sent to the ABC manufacturing team in Georgia, where your custom breast prosthesis will be engineered with care and accuracy to match your fit and color specifications.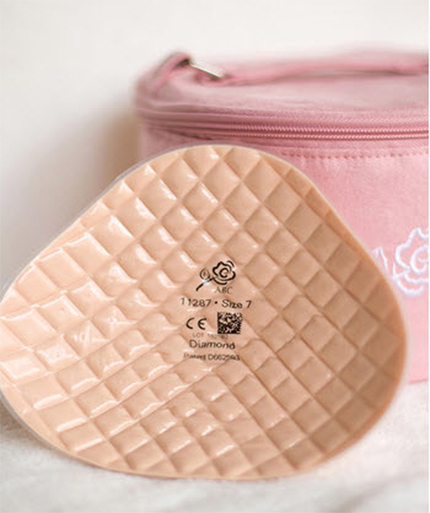 Personalized Fitting Session
Following your personal scanning session, your fitter will contact you to set up a fitting session once she has received your personal prosthesis. She can assist you with fitting the prosthesis to your unique contours and curves and ensure the utmost comfort. Your new breast prosthesis will be delivered in a beautiful, pink suede case for storage and travel. You will be fitted using the bra you wore to your initial consultation, however, you are free to look into other mastectomy bra options as well.
Final Thoughts
Here at mastectomyshop.com, we are proud to work with American Breast Care and offer their custom breast prosthesis services. Contact us today for all of your post-mastectomy needs.