If you've recently undergone a mastectomy, investing in a mastectomy bathing suit is a great way to renew your confidence by the pool or at the beach. When searching for your new mastectomy swimsuit, look for features that provide coverage and support for your chest, underarms, and your prosthesis.
We cater to women following any type of breast surgery and offer a complete line of post-mastectomy swimsuits so you can participate in your favorite watersports.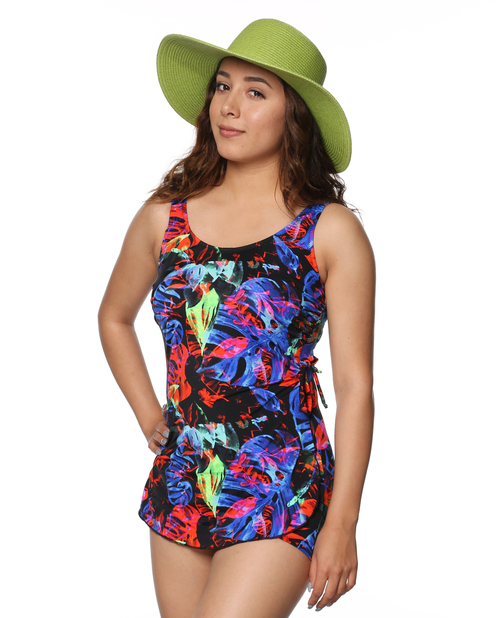 Key Features of a Mastectomy Swimsuit
A mastectomy swimsuit helps women who have undergone breast cancer surgery feel comfortable in a bathing suit again by providing extra support along with other important features, including:
Higher Neckline
Mastectomy bathing suits often have a high neckline that looks natural with the style of the swim top. The subtly higher neckline covers any scars from your surgery and provides better coverage and support than a typical swimsuit.
Adjustable Straps
Choosing a mastectomy swimsuit with adjustable straps helps you achieve a secure fit that prevents the straps from slipping off your shoulders while you're in the water. Straps with padding or a cross back design can add extra support if you require it.
Soft Cup Pockets for Breast Prosthesis
Mastectomy swimwear often features soft cup bra supports and side pockets for fitting your swim prosthesis.
Supportive Underband
Choosing a swimsuit with a wide, supportive underband is typically more comfortable, especially if you're going to wear a prosthesis while swimming.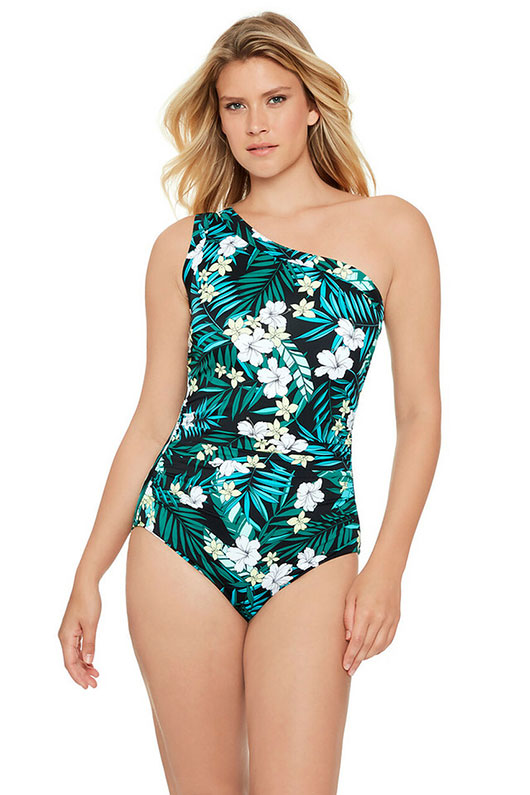 How to Find the Perfect Fit
When shopping for post-mastectomy swimwear, it may be challenging to find a fit that you're comfortable in and love.
Check the sizing charts for your preferred mastectomy swimsuits companies; standard cup and dress sizes can vary between brands. When measuring for a suit with built-in or molded cups, refer to your bra size. Alternatively, use a measuring tape across your breasts and under your bust to find the perfect cup size.
Although swimsuit material is designed to stretch, don't be tempted to buy a swimsuit in a smaller size than your usual dress or pant size. A swimsuit that is too small can cause chafing. The material is also under too much tension and can lose its elasticity, shortening the lifespan of your swimsuit.
Finding the Right Type of Mastectomy Swimsuit
The perfect mastectomy swimsuit should not only fit you properly and offer the features you need to support your body, but it should also work with your fashion sense and lifestyle needs.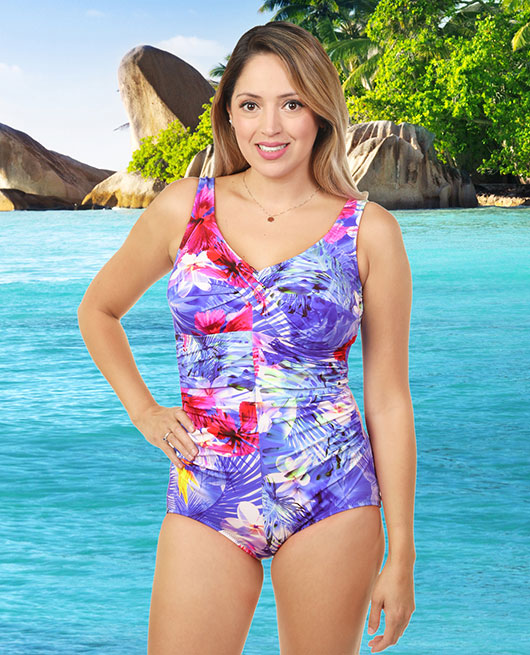 One-Piece Suits
One-piece bathing suits are universally flattering and are an excellent choice for active women who love swimming laps at their local pool or paddling on the lake on their SUP board.
The T.H.E Collection Mastectomy Draped-Front One-Piece Swimsuit is designed to hug your figure and create curves in all the right places. The concealed tummy panel slims your waist, while the draped, ruched front boosts your decolletage. The cups feature bilateral interior pockets to hold breast forms or symmetry shapers.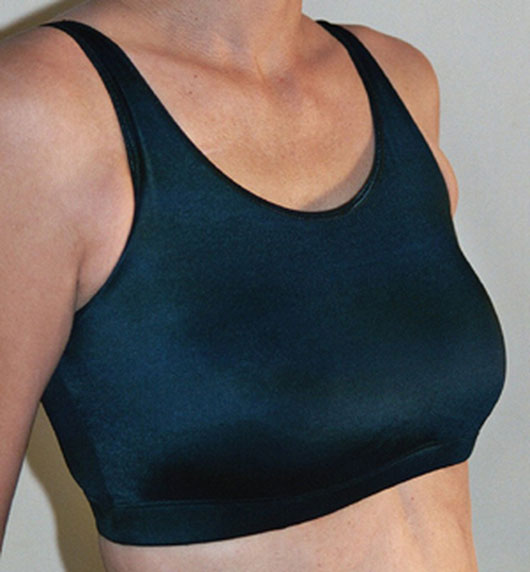 Coordinating Separates
Coordinating separates allow you to mix and match colors and patterns to create your own style.
The Luisa Pocketed Bathing Suit is made from a durable nylon/lycra blend and features sewn-in bra cups for added support, making it a great option to wear on its own or under a non-pocketed swimsuit.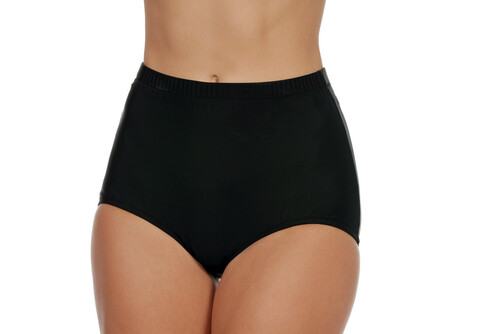 Wear your swim top with various swim bottoms, including swim shorts, skirts, or bikini briefs. Look for high-waisted briefs, like the Penbrooke Girl Leg Swim Brief with Tummy Control, if you want added support for your stomach, or choose a skirt if you need extra coverage around your bottom and thighs.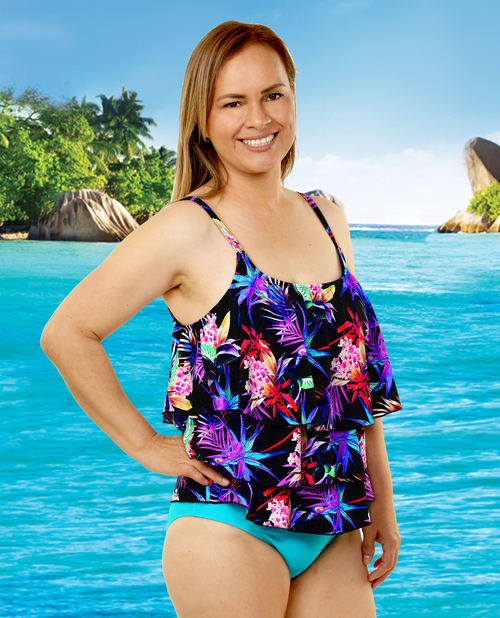 Tankini
Tankini tops are a fantastic option for women who want a little extra coverage around their midsection while still retaining a full range of motion while in the water.
The T.H.E Collection Triple Tier Swim Top features three feminine ruffles that create the illusion of volume at your chest. This design is perfect for women who have undergone a bilateral radical mastectomy and have little breast tissue remaining or a partial mastectomy and are experiencing some unevenness.
The ruffles hide sewn-in pockets for swim forms, but you can wear the top without a breast prosthesis and still gain a curvy silhouette.
Find Your Mastectomy Swimsuit Online Today
Finding a post-mastectomy bathing suit that fits correctly and makes you feel your best is essential. Browse our complete collection of mastectomy swimwear online at Mastectomyshop.com.
If you're located in South Florida, you can schedule a personalized fitting with our accredited team at A Fitting Experience Mastectomy Shoppe, Inc. for a personalized fitting with our accredited team.