If you've found the perfect bathing suit that will get you back in the water or lounging by the pool following breast cancer surgery, why not add a few personal touches to show your style and increase your confidence?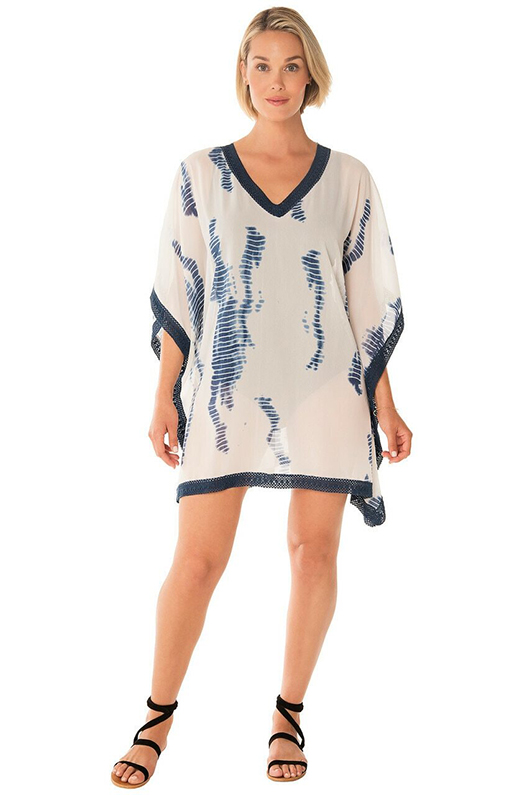 Feeling self-conscious about your looks after a mastectomy is understandable, and only you will know when you're ready to rejoin outdoor water activities again. Purchasing a new bathing suit is a good first step. Follow this up by accessorizing it to provide additional comfort and inspiration post-surgery.
To help get you started, consider these easy ways to add a bit of fun and style to your new look.
Loose-fitting Cover Ups
It's not always necessary to walk around in just a bathing suit when enjoying the pool, lake, or ocean. A loose-fitting cover up can add style while also creating an extra layer of comfort. Wear your swimsuit with a cover up while you enjoy long walks on the beach or dash over to the food truck nearby for a snack.
Some cover ups come in tunic or dress styles, so why not have a few on hand for different occasions.
Cover ups also offer an extra layer of sun protection for your skin, which is vital for women undergoing breast cancer treatment. Chemotherapy and radiotherapy can make your skin more sensitive and vulnerable to UV rays. A cover up is the perfect solution to keep your skin safe after coming out of the water.
The Anita Tahiti cover up comes in a flattering tunic style made from breathable material and featuring a bright, bold floral pattern. The Kimono-style sleeves come down to your elbows, and a high neckline offers the best possible coverage.
Flowing Scarves
Whether you already wear scarves with other clothes or not, adding a flowing scarf to your bathing suit outfit can easily become a favorite accessory go-to item. These scarves are usually easy to care for, so you don't have to worry about them getting wet.
Drape a summer scarf around your neck and let it fall over your bikini top for an added touch of sophistication. If your new suit is a solid color, add a pop of color with a scarf in various colors and designs to add a bit of pizazz. It can also create a barrier from curious eyes and increase your confidence when wearing breast forms.
Headcovers
Draw attention upward while also covering up any hair loss you may have experienced while undergoing breast cancer treatments. Add color, patterns, and even different textures to jazz up your poolside wear. These headcovers can also protect your delicate scalp from the sun.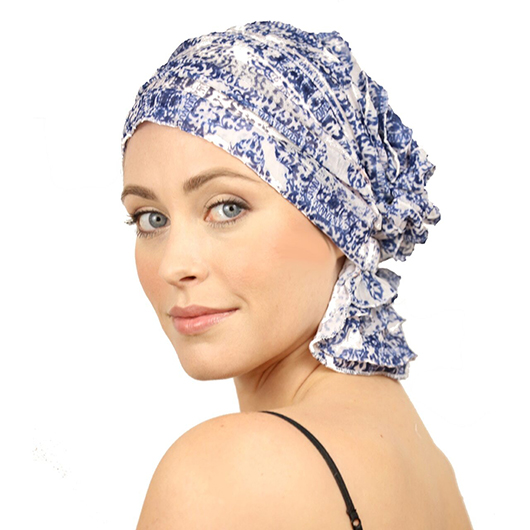 Our Allisa Blue Floral Print Chemo Beanie is designed with elastic to stretch for an easy and secure fit. Simply slip it on and off whenever you like. No need to worry about tying it on just right or adjusting it to look good; it already comes ready to wear.
Explore Accessories and More at Mastectomyshop.com
Whether you're looking for a new bathing suit, swim breast forms, or beautiful accessories, our online store has several options to get you back outdoors and enjoying the water again. For more information or help ordering, give our knowledgeable staff a call today at (877) 413-2272.