If you've had a mastectomy, you understand how vital the right clothes are. Both tank tops and camisoles are wardrobe staples, though they serve different purposes. After surgery, you primarily need support from your intimate clothing to promote healing, but other clothing has functional purposes, and can help you feel comfortable and like yourself.
Understanding how these items can help you in your post-mastectomy recovery and ensuring you have a range of them is invaluable directly after surgery.
The Differences Between Camisoles and Tank Tops
You might think that camisoles and tank tops are the same because they share several similarities, but they are fundamentally different.
Although both camisoles and tank tops are sleeveless, they are worn in very distinct ways. A camisole is typically worn as an undergarment, though in recent years, they have become increasingly worn as outerwear. They are made from sensuous fabric, such as satin, nylon, or silk, which feels good against the skin and, depending on the design, often includes lace trimmings.
On the other hand, tank tops are worn by both men and women. They are typically tight-fitting but can be waist length or cropped. One of the biggest differences between these two pieces is the straps. Tank tops have wider straps, whereas camisoles are more delicate and feature straps that are thinner and lighter such as noodle or spaghetti straps.
Building Your Collection
After a mastectomy, you'll want a range of clothes you know you feel good in. Purchasing specially-designed items will raise your spirits and provide practical benefits.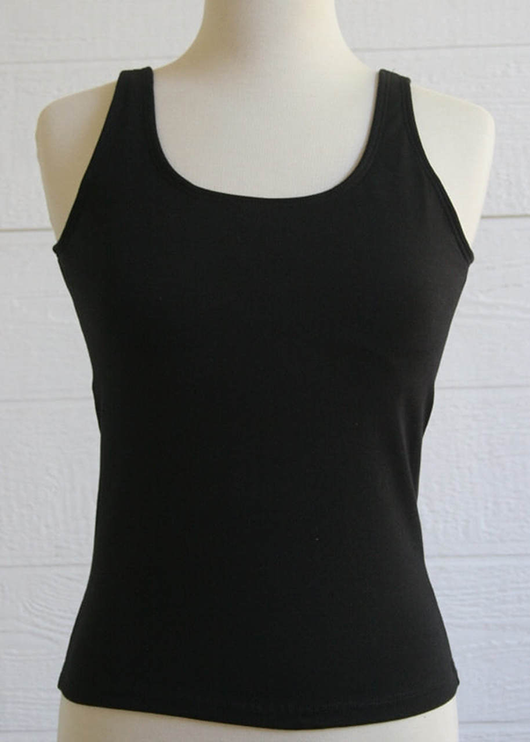 The Luisa Pocketed Tank Top is the classic tank and an all-time best seller. Made from soft cotton and Lycra, this item is made with your comfort in mind. The sewn-in pocketed shelf bra adds versatility, allowing you to add breast forms. This is the perfect piece to get in every color so that you can add it to any outfit.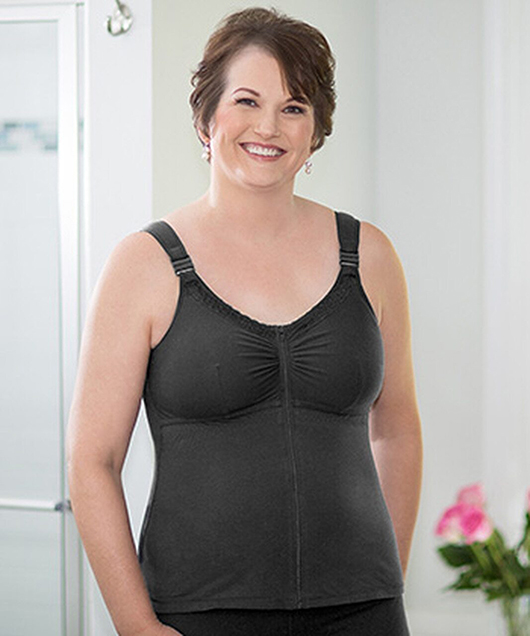 For a camisole that can take you from post-surgical recovery to become part of your everyday wardrobe, the ABC Zip-Front Post Surgical Camisole with Drain Management is the right choice. Featuring a padded zippered closure for easy dressing and two discreet removable drain pouches, this piece is ideal for comfort dressing after your surgery. The slim fit, high neck, and delicate lace embellishments make it perfect as an undergarment for wearing under sheer tops and shirts with deep necks.
Discover More
Mastectomyshop.com offers the best range of specially-designed post-mastectomy clothing. Find the right wardrobe essentials for your post-surgical needs by visiting our website or calling (877) 413-2272.