Choosing a sports bra is a challenge in the best of circumstances. You want a bra that provides support without squishing you too much. You want to be comfortable and keep everything in place if you're doing a high-impact activity like running.
Once you've had a mastectomy, there are other considerations. You may need adjustable straps to account for size differences between your breasts. You also need breathable fabric and pockets to accommodate prosthetics.
Fortunately, at the mastectomyshop.com we offer a wide selection of sports bras that will keep you looking and feeling good.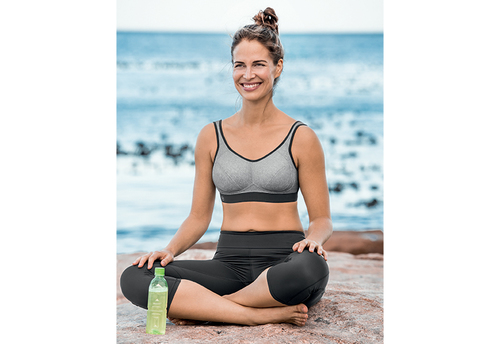 Sports Bra Considerations
Mastectomy sports bras should be comfortable. A good rule of thumb is that you should be able to run a finger under the straps from front to back and under the band. Ideally, it will cover the entire breast and provide compression without being smothering. Sports bras should be reinforced to handle whatever activity you do.
The fabric should also help to manage your perspiration. Wicking fabrics like microfiber can go a long way toward making you feel cool and comfortable while you work out.
Front-closure bras are easier to put on and take off. Sports bras that don't have a zipper or closure can be a challenge to deal with, especially if you've just finished a sweaty workout, or recently had surgery.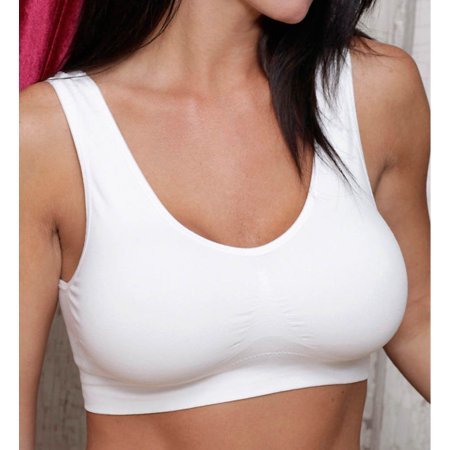 Light Support Mastectomy Sports Bras
If your activity level is relatively light, you can choose a sports bra with minimal support. These can be extremely comfortable to wear even if you're not working out. They are perfect for walking or yoga. The Coobie Fusion Yoga Bra , for example, has adjustable straps and removable pads for comfort. The nylon and spandex blend ensures it will conform to your body shape and needs.
Light support sports bras can often be comfortable enough to sleep in. They don't have uncomfortable wires to deal with, and you can purchase them in a larger or smaller size to accommodate the fit you want.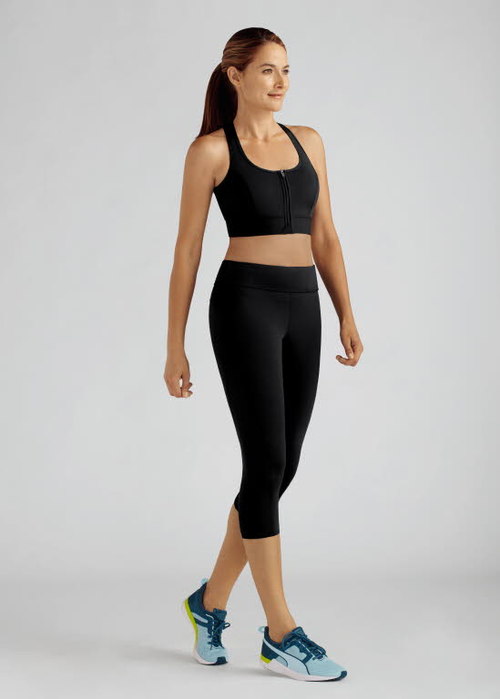 Medium Support Mastectomy Sports Bras
Medium support mastectomy sports bras are perfect for vigorous walking or spin classes. They provide more support without compromising comfort. You can find a variety of Amoena bras online, for example, that are perfect for medium support.
Online Amoena bras for sale include front zippers and a supportive racer back. The Amoena Zipper Mastectomy Bra Medium Support , for example, is also wire-free and has pockets to hold a shaper or breast form. The zipper even locks into place so it won't slip while you work out. It's also made with microfiber fabric, which is a feature you should look for in any sports bra you plan to wear for more vigorous activities.
High Support Mastectomy Sports Bras
If you're planning to run, you need a mastectomy sports bra that provides high support to minimize bounce. Padded straps can help keep you comfortable while you jog. The padding prevents the straps from digging into your skin and keeps them from slipping.
Like any mastectomy sports bra, they should have pockets that can hold prosthetics and have front or back closures so you can take the bra on and off easily.