Mastectomy surgery is a standard treatment for breast cancer. If you have a mastectomy scheduled, your doctor may give you the option of having breast reconstruction immediately after your surgery. However, if you choose to forgo reconstructive surgery, breast forms are an excellent alternative to help you regain your curves.
Breast forms, also called breast prostheses, are designed to simulate the look and feel of the natural breast shape. Although numerous breast form types are available, you need a breast form that suits your body's proportions and meets your lifestyle needs.
Some women prefer to have two or more types of breast forms so they can alternate according to seasons, weather, and activities. While other women choose to fully customize their breast prosthesis.
The Benefits of Wearing a Breast Prosthesis
Breast reconstruction immediately after a mastectomy is not an option for women who need radiotherapy or chemotherapy. Other women may not want to put their bodies through another surgery.
Wearing a breast prosthesis restores your curves and allows you to continue wearing your pre-surgery clothes comfortably. Breast forms can help you adjust more easily to life after surgery for breast cancer, helping you feel more confident during your recovery.
Another excellent reason to wear breast prostheses is to help restore balance and symmetry to your body. This can prevent spinal health issues. Balance and symmetry ensure you maintain good posture and prevent chronic neck, back, and shoulder pain.
Types of Breast Prostheses
Breast prostheses are primarily made from foam and fiberfill material or a heavier silicone.
Foam and fiberfill breast forms are lightweight and can be worn shortly after surgery. Silicone breast forms have a more natural weight and feel. However, they require about six to eight weeks of healing before you can wear them comfortably. Check with your doctor before wearing any type of breast form, so you don't impact your recovery process.
The breast form you need depends on the type of mastectomy surgery you have had and the natural proportions of your body. Breast prostheses come in various styles depending upon the extent of your surgery, including:
Symmetrical forms
Symmetrical forms come in different shapes to suit the natural drape of your breasts. They are ideal for women who have had a double mastectomy.
A round artificial breast form is ideal for women with a fuller breast projection and equal volume above and below the nipple. Teardrop-shaped forms are suitable for women with more breast volume below the nipple.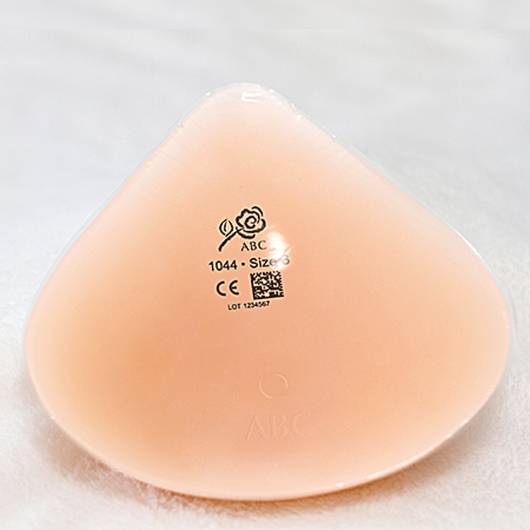 For women with a wide chest wall, triangular-shaped forms, such as the ABC Standard Triangle Breast Form, feature a winged design that stretches comfortably over the chest and under the arms.
Asymmetrical forms
For women who have had a unilateral mastectomy and only require a single breast prosthesis, asymmetrical forms can achieve a better fit and more natural look than symmetrical styles.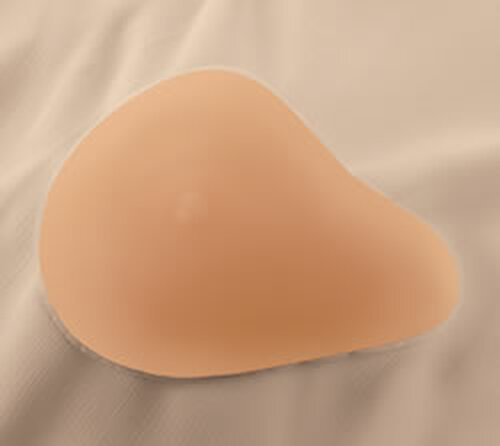 Asymmetrical forms, including the Classique Asymmetrical Silicone Breast Form, are worn either on the right or left side of the body and feature a tapered end that contours your natural shape and ends underneath your arm.
Partial forms and shapers
If you have chosen breast-conserving surgery and still have a substantial amount of breast tissue, partial forms or shapers are designed to add volume where you need it to help balance out your body. They come in various shapes, from elliptical to triangular, to fit perfectly inside pocketed mastectomy bras.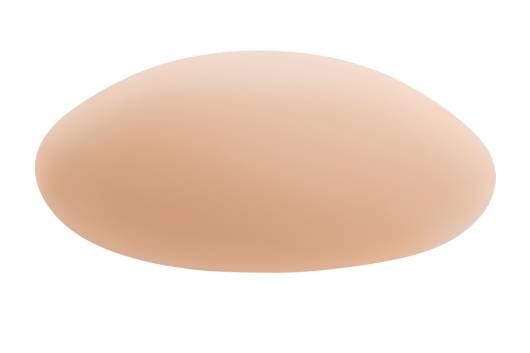 Amoena Balance Essential Silicone Shaper comes in a versatile ellipse shape to add volume underneath the bust or in the armpit. The standard silicone layer is coated in a soft film for better comfort and can be worn directly aga your skin and inside a special mastectomy bra.
Wear a Mastectomy Bra for Better Comfort
Wear your prosthesis in a specially designed mastectomy bra to support your body and secure your breast forms in place after breast surgery.
Mastectomy bras are designed for women who have undergone breast cancer surgery and require more support and comfort than a regular bra provides. A mastectomy bra commonly features pockets sewn into the cups to hold breast forms in place securely.
Other features to look for when shopping for a mastectomy bra include wide, adjustable straps for maximum comfort and varying levels of support. Front closures minimize movement and friction, which may irritate sensitive areas. Soft and seamless fabrics minimize skin irritation, a common occurrence in women undergoing radiation therapy.
A well-fitting mastectomy bra should feature molded cups that maintain their shape and provide an excellent level of support. Underwires often cause discomfort for women in already-sensitive areas.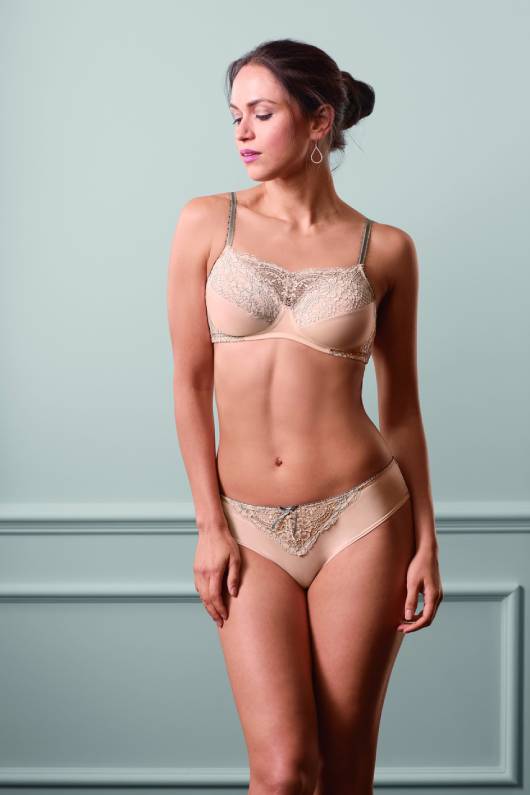 Mastectomy bras come in a range of styles and sizes to meet the needs of every woman. The Amoena Celine wire-free post-mastectomy bra offers a valuable combination of style, support, and comfort featuring ultrasoft microfiber and mesh fabrics.
How to Choose the Perfect Breast Form and Mastectomy Bra
One of the best ways to ensure that you find a breast form that meets your needs is to work with a certified mastectomy fitter.
Certified fitters are accredited through the American Board for Certification after extensive education and training on post-mastectomy fittings and essentials. They accurately assess your surgical sites and take measurements to determine your new bra size. They can answer any questions you have about post-mastectomy products.
Find the Perfect Breast Forms at Mastectomyshop.com
Breast cancer and breast cancer surgery are challenging experiences. We strive to make the process of shopping for post-mastectomy products stress-free. Browse our entire catalog of breast forms and mastectomy bras online, or for questions about ordering, contact us at (877) 413-2272.