Breast forms can be a great investment to help you look and feel healthy and confident after a mastectomy. Because you'll probably be wearing your breast form all day, every day, you'll want to find a breast prosthesis that fits properly for optimal comfort and security. We've compiled a guide to breast forms and bras to help you with your search for breast forms and bras that work with your body.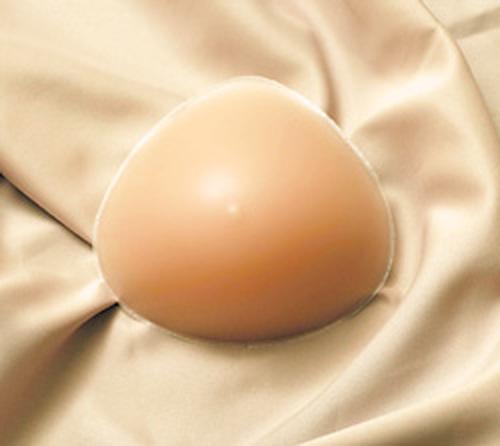 Breast Forms
There is lots of variation among breast forms on the market today; it can be overwhelming, but it's a good idea to have an understanding of the materials and styles breast prostheses come in before making your decision. Keep in mind that how a breast form fits your body can make or break its utility.
Material
If you've done any online searching, you've probably come across silicone forms. These are the most common types of breast prosthesis because silicone most closely resembles breast tissue in texture and weight. Silicone forms can also come in lightweight variations, like this ABC 10271 Classic Triangle Air Silicone Prosthesis.
For mastectomy recovery use, women often turn to polyurethane foam breast prostheses. These are often lighter and softer than silicone forms for more comfort during recovery or exercise.
Styles
Depending on your body and your lifestyle, you may prefer one breast form shape over another. The most common shape is the triangle form, which looks like a natural breast by filling out your bra cup. Breast forms also come in teardrop shapes, which are designed for women who have had underarm tissue removal.
Some breast forms are symmetrical, and can be worn on either side, while others are asymmetrical and meant for either your right or left side. Asymmetrical forms are designed for women who have had lymph nodes or tissue removed from the underarm area.
For women who have lost less breast tissue, partial breast shapers may be a suitable option. These products act as a layer to fit over the remaining breast tissue for a natural-looking silhouette.
Fitting Guide
Finding the right breast form size is just as important as finding the right shape and material. If possible, seek advice at a specialist shop, like A Fitting Experience Mastectomy Shoppe, from a trained mastectomy fitter. Additionally, remember that breast form size varies among different breast prosthesis manufacturers, so it's important to consult each product's size chart carefully before making a purchase.
Finding the right breast form size essentially comes down to your band and cup measurements. To find your cup size, determine the fullness of your remaining breast.
To find your band size, use a tape measure to measure around your chest wall, about two inches below your nipple. This is your bra band size. Use a mirror to ensure the tape measure is snug, and then round either up or down to the nearest inch.
If you're unsure about converting your cup and band measurements to a breast form size, contact Mastectomyshop.com for assistance.
Mastectomy Bras
Most breast prosthesis companies recommend that women wear special bras to ensure their breast forms remain in place all day.
Bras designed specifically to accommodate breast forms ensure the most secure placement of your breast prosthesis, giving you the peace of mind to move about freely. These bras often have pockets to hold your breast form snugly against your body.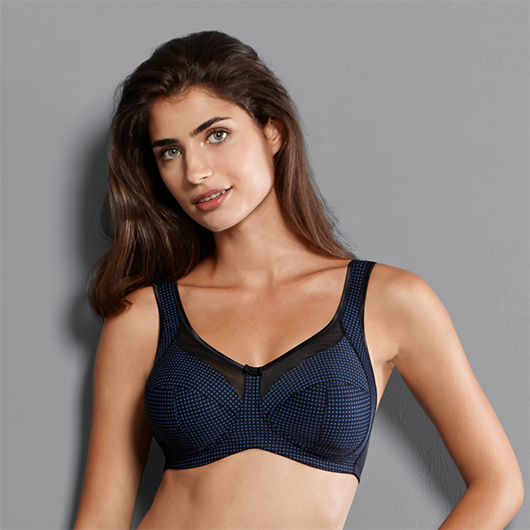 Bra Fitting Guide
As with breast forms, finding the right fitting bra can make a huge difference in the level of comfort and security. Scheduling a professional fitting with a certified fitter is the best way to get the correct size, but you can also follow the fitting guide provided by the mastectomy bra manufacturer.
At Mastectomyshop.com, we provide high-quality bras from many trusted manufacturers to make the search easy for our customers; you can also easily access all brand size charts here.
Find your band size by measuring all the way around your chest wall, two inches below your nipple. Next, you'll find your overbust measurement, or cup size, by measuring around the fullest part of your chest.
Bodies change over time, so it's a good idea to take your measurements for each purchase you make so you can continue to find well-fitting bras and breast prostheses.
Contact Us
With all the available styles and sizes of breast forms and bras, finding the right one for your silhouette and lifestyle can seem overwhelming. At Mastectomyshop.com and A Fitting Experience Mastectomy Shoppe, we understand how unique your needs are following breast surgery and are available to assist you in your recovery.
To jumpstart your search, browse our online inventory at Mastectomyshop.com for a wide range of high-quality breast forms from a variety of trusted brands. For more information about any of our products or fitting guide questions, call us at (877)-413-2272.