Breast cancer survivors deserve the opportunity to celebrate their life and truly thrive. Often, there are a number of challenges post-mastectomy, and survivors may be intimidated when thinking about a trip to the beach or time by the pool. However, these concerns can be overcome with mastectomy swimwear from the MastectomyShop.com.
Here is our breast cancer survivor's swimsuit guide:
Best Swimsuits for Breast Cancer Thrivers
The best swimsuits for breast cancer survivors are the swimsuits that give you all the features you need. You don't just want a swimsuit with adjustable straps--you need a swimsuit that can accommodate a breast prosthesis or a breast insert. This can help you feel like a breast cancer thriver, not just a survivor.
What Swimsuit to Wear After a Double Mastectomy
You know what you need when you're wearing a swimsuit: optimal support, personal style, and comfort. Some women want a one-piece swimsuit and others want a stylish bikini or tankini. It's no different when you're searching for a post-mastectomy swimsuit. However, if you're a double mastectomy patient, it's key to look for a swimsuit with two breast insert pockets for breast prosthesis.
A Breast Cancer Thriver's Guide to Summer
Summertime is the relax by the beach or poolside and to spend time in the water. This has positive ramifications for your health: you can enjoy fresh air and exercise with friends and family. That's why it's important to find a swimsuit that matches your needs and preferences.
At MastectomyShop.com, we offer a full range of swimwear and accessory options. Choose a bikini for the days you want to bathe in the sun, a one-piece if you prefer diving and swimming laps, or a tankini for the best of both worlds.
Whether you want a swimsuit with tummy control or a more free-flowing swim dress, we have options for every swim situation. We also feature cover-ups and mix-and-match swim tops and bottoms, which gives you the freedom to choose your perfect summer wardrobe.
6 Swimsuit Brands for Breast Cancer Thrivers!
Here are six great mastectomy swimsuit brands to look for:
Amoena
Great for comfortable one-pieces that accommodate a breast prosthesis.
Jodee
Colorful and vibrant, this brand is summery and on-trend.
T.H.E. Collection
This brand comes out with a new collection of swimwear each year, allowing breast cancer survivors a chance to enjoy the latest fashions while wearing a swimsuit.
Bwell
Beautiful cover-ups and beach-worthy loungewear are a specialty of this particular brand.
Penbrooke
With creative cuts, unique patterns, and fashionable one-shoulder designs, this brand breaks new ground in the post-mastectomy swimwear world.
LuisaLuisa
This company specializes in pocketed bathing suits, leisure bras, cover-ups, and stylish tanks suitable for almost any poolside occasional.
Where to Find Bathing Suits for Mastectomy
If you're looking for a post-mastectomy bathing suit, visit MastectomyShop.com. There, you will find a full range of brands, styles, sizes, and options for all breast cancer survivors.
Top Ideas Tips: What Do Women Wear During Breast Reconstruction
When you're looking for swimwear during or after breast reconstruction, it's important to find fitters and clothing companies that offer comprehensive services. Here are our top three tips for finding your perfect fit:
1. Find a certified fitter to help you determine your size 2. Invest in a custom-made breast prosthesis for optimal comfort 3. Choose a style that helps you feel at home in your own skin
Bathing Suits After Breast Cancer
Searching for bathing suits after breast cancer can seem like an intimidating process, but it doesn't have to be. After you've found your fitter and invested in a custom-made breast prosthesis, it's time to find the style that suits you best.
2 Incredible Swimsuits Designed for Breast Cancer Survivors
If you're looking for ideas, here are two of our favorite swimsuits designed for breast cancer survivors:
1. Jodee Floral Sunrise Sarong Swimsuit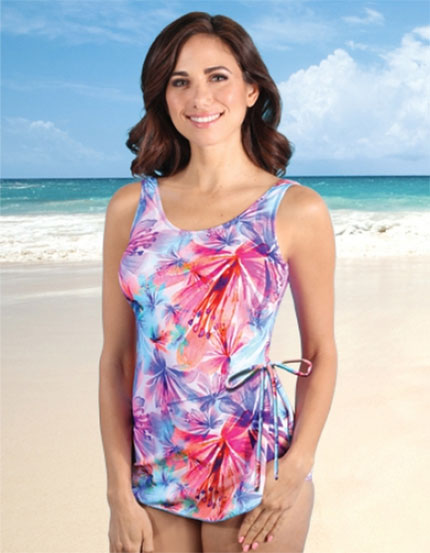 This whimsical floral sarong swimsuit is ideal for the beach and poolside. It features slimming tummy control panels and a side tie. The high neckline and small armholes disguise surgical scars while securing swim forms.
2. Penbrooke 70080M Scoop Neck Sheath Mastectomy Swimsuit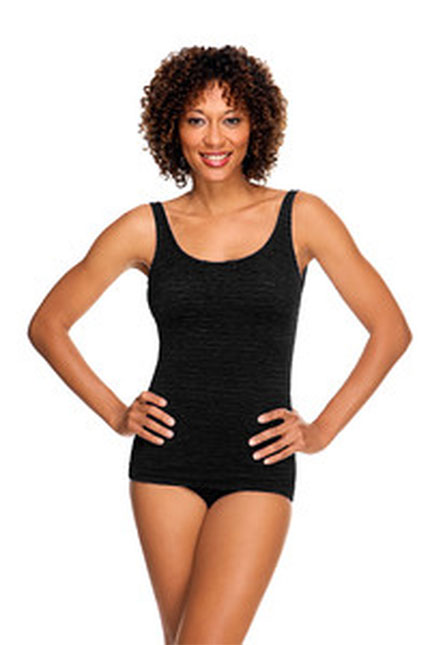 This retro one-piece features a krinkle cut texture and deep scooped back. It also features a tummy control panel and built-in shelf bra with interior pockets for holding swim forms making it perfect for swimming laps!
How to Choose Post-Mastectomy Swimwear
When you're searching for post-mastectomy swimwear, select a style that meshes well with your preferred activities. Opt for a secure one-piece if you're a lap-swimmer; if you love catching some sun on the beach, tankini or a pair of swim shorts and swim top might suit you better. Choose a style that flatters your body type and a color that matches your skin tone.