Nothing celebrates life more than embracing everything it has to offer. This is especially true for breast cancer survivors, who often want to get back onto the beach during summer but aren't sure how to approach doing so.
A look for every woman
MastectomyShop.com understands every woman feels differently about the beach. When it comes to style, what might seem revealing to you could be demure for another. Would you like to be a little more covered and comfortable or would you like to be a little racier? Let's take a look at each style, and the breast forms that best pair with them to create a natural looking beach ensemble.
1.What's your style?
To begin, consider the style you think best suits you. Are you a fan of classic one-pieces, flattering swim dresses, stylish bikinis, swim tops, and bottoms, or elegant cover-ups and sarongs?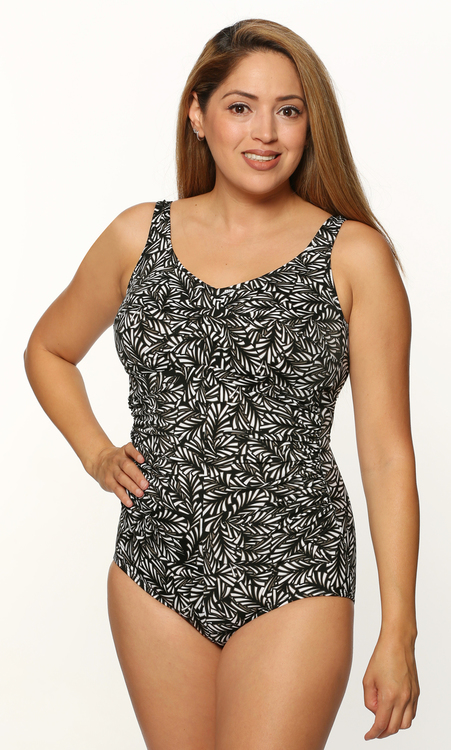 he classic one piece
You can't go wrong with a classic one-piece swimsuit. We love this T.H.E. Mastectomy Hollywood bombshell style design which flatters while also providing full coverage. This option is great for those using breast forms or symmetry shapers, simply pop them into the pockets, and the tie front mechanism keeps everything in place.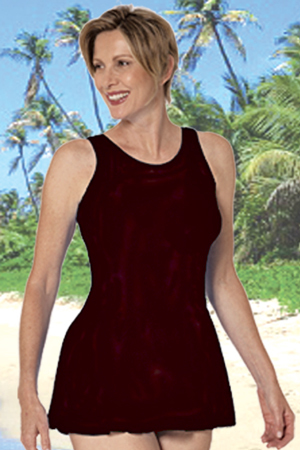 The classic swim dress
For those wanting a little more coverage below the waistline, the classic swim dress is a winner. This elegant skirted one-piece by Jodee provides more support than a typical one piece, which will give you more confidence on the beach, especially if this is your first time hitting the sand post op. With pockets for your choice of breast form, no one will be the wiser, and you'll feel comfortable and beautiful as you soak up the summer sun.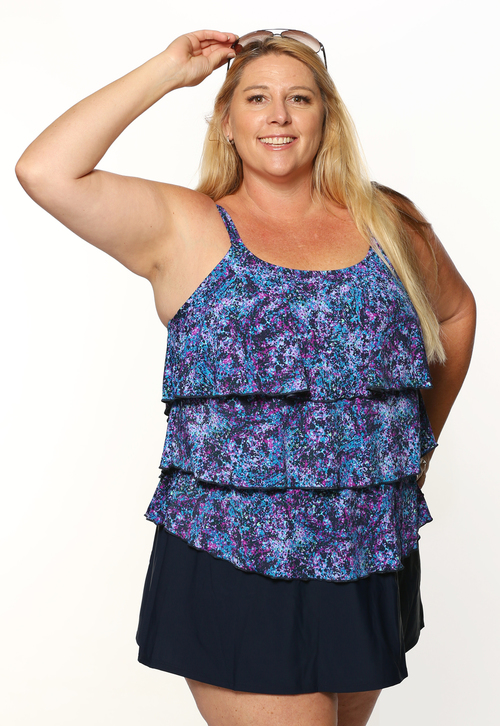 Swim tops and bottoms
Swim tops and bottoms are a fun way to create your very own custom beach look. Here Topanga Mastectomy showcases a model looking good in a beachy style that resembles beachwear more than swimwear. We love this style because it allows women to swim and get involved in summer without feeling like they must reveal lots of skin. With plenty of options to choose from, why not browse our tops and bottoms to create your very own style?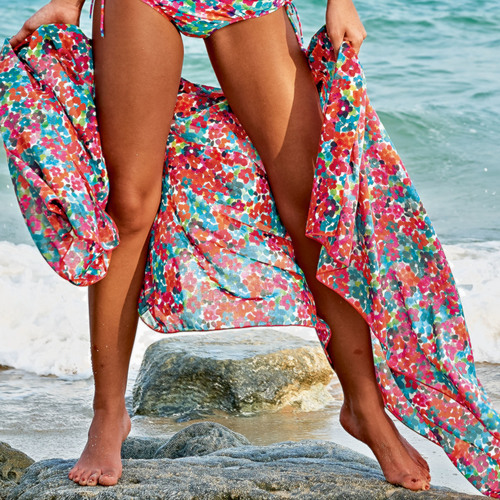 Wrap up in a sarong
Beachwear doesn't always have to mean revealing yourself. This Anita sarong lets women control how much they expose, which leads to greater enjoyment and sense of confidence. After you've picked your favorite swimsuit, why not consider a sarong to match?
2.Choose your breast form
Once you've chosen your ideal swimsuit, it's time to consider the swim form you need to give your beachwear that natural look. Swim forms are designed to slip into your swimsuit, giving you natural look that goes undetected. The mastectomy swimsuit you choose depends entirely on your specific needs, but can include:
Asymmetric weight swim forms
If you have uneven breasts, the asymmetric weight is the perfect choice. They can be used on either side and can adapt and fit nicely alongside any residual scar tissue for a comfortable experience.
This swim form is great for women who like to get active in the water. It's water resistant and can withstand chlorine as well as hot pools. This form can be worn on either side for superb comfort.
Sports styles are great for women who require non-absorbent forms that dry quickly and give a natural look. Many forms are sold in singles, so check out the single range if that's what you need.
And many more!
With such an incredible range, you will be sure to find something in our mastectomy swimsuit 2018 collection that makes you feel good. When you discover the swimsuit that meets your needs and the forms that give you the look you desire, you can take on the beach, forget about how you look and simply enjoy life.