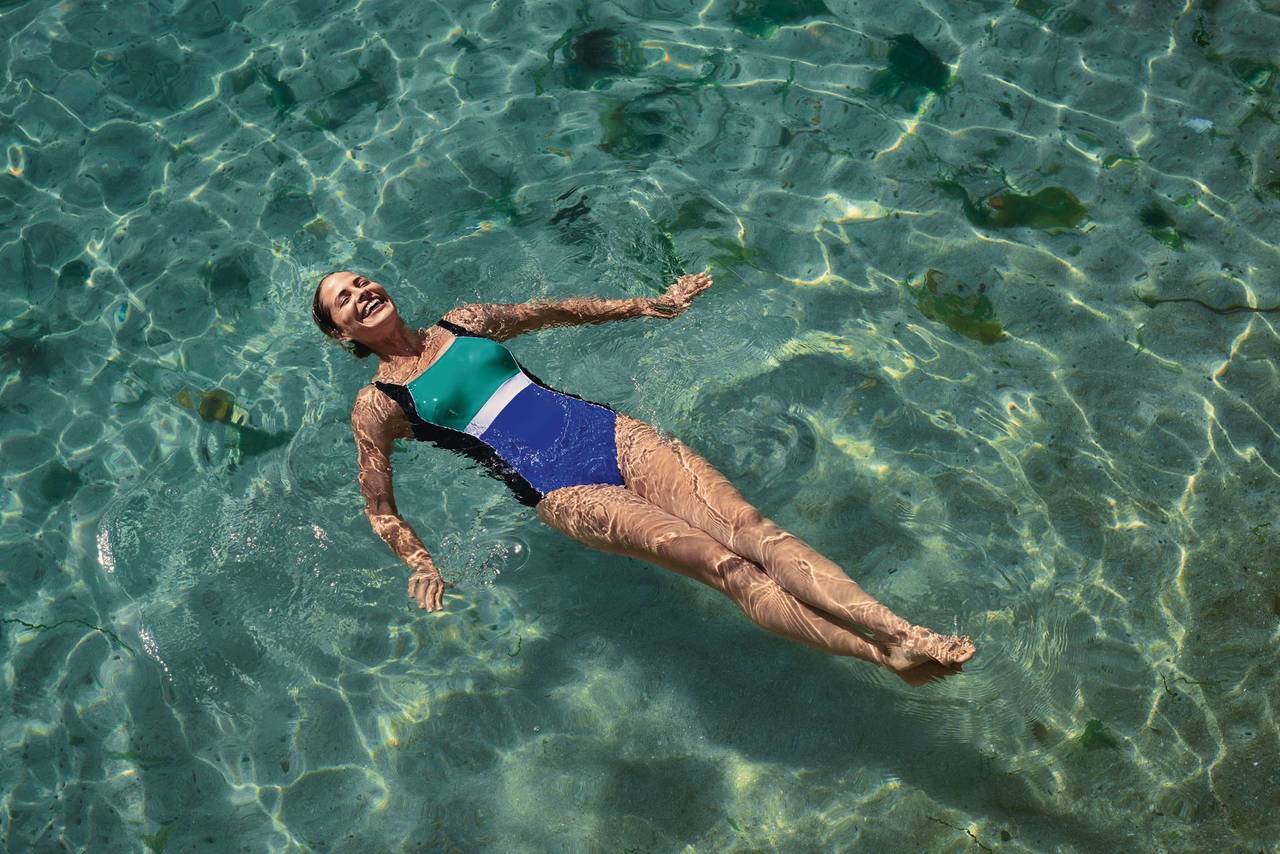 Shopping for clothing after your mastectomy surgery can be challenging. It can be difficult to find items that flatter and fit your new body that also make you feel comfortable and confident.
But, when swimsuit season comes around, don't let the stress of swimsuit shopping get you down. At the Mastectomyshop.com, we stock the best selection of post-mastectomy swimwear available, including swimwear from top designer and customer favorite, Anita.
Anita mastectomy swimsuits are constructed from high-quality materials with intelligent design features for the perfect fit. All Anita mastectomy swimsuits come with built-in bilateral pockets to house swim forms, so you never need to stress about shifting or slippage whether you are lounging by the pool, snorkeling, paddle boarding or jet-skiing.
These figure-flattering mastectomy swimsuits are designed with smaller armholes and high or adjustable necklines to give you're the coverage you want to disguise surgical scars and swim forms.
Mastectomy swimsuits from Anita are designed for women of all shapes and sizes with many styles from their range offered with larger cups and even plus sizes. And their special Soft-Touch blend of nylon and elastane gives you superior comfort and flexibility whether you are swimming laps or relaxing on the beach.
At the Mastectomyshop.com we are proud to stock a huge range of stunning Anita one-piece mastectomy swimsuits and to help you benefit from swimming after your surgery. Here are some of the beautiful pieces we have on offer.
The Belem
The Belem Anita mastectomy swimsuit comes in a delicate floral pattern that is both bright and bold and perfect for lazy days basking in the sunshine. One of the features of the Belem swimsuit is the gathered adjustable fabric at the neck that allows you to vary the height of the neckline for as much or as little chest coverage as you need. The soft sculpted cups add definition to your silhouette, while the wide adjustable straps give additional support and security for your swim forms.
The Chicago
The design of the Chicago Anita mastectomy swimsuit uses stylish color blocking in teal and cobalt to create a flattering slimming effect, while wide reinforced straps and back lining give your superior comfort even while swimming laps or exercising.
The Florinia
Another beautiful slimming swimsuit is the Florinia. The navy and white color palate is flattering on all bodies and uses contrasting control panels, supportive lining, and gathering at the front for tummy control and a slim silhouette.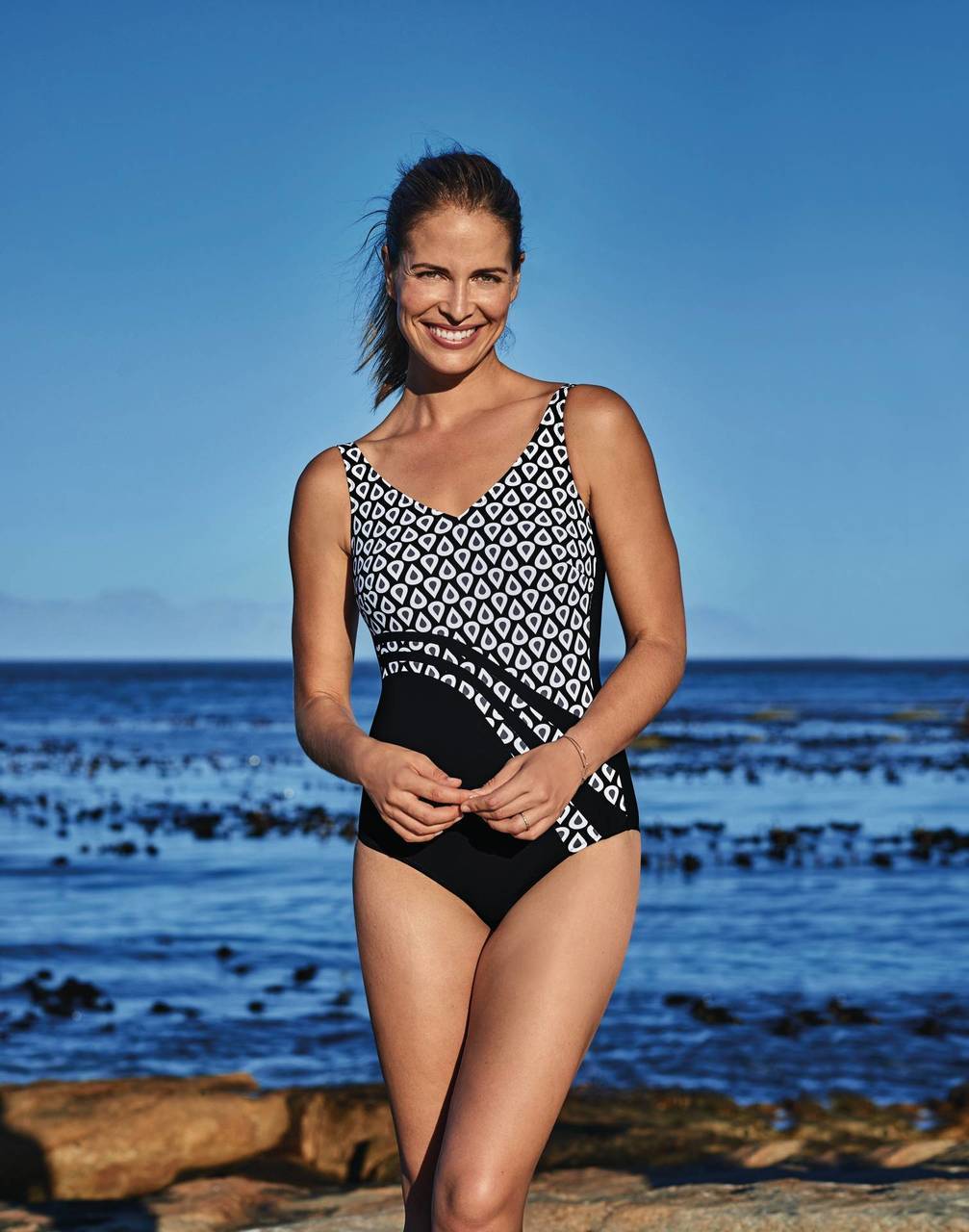 The Dirban
For a swimsuit option for larger cup sizes, Anita has designed the Dirban mastectomy swimsuit that fits sizes 8 – 24 and reaches cups sizes up to F. The supportive soft cups naturally shape and hold swim forms, while wide adjustable straps and reinforced back lining add extra security and comfort to the design. The elegant monochromatic graphic print is flattering on all body types and gives you curves in all the rights places.
If you prefer separates, we also stock a gorgeous selection of Anita tankinis and bikini briefs and tops that you can mix and match. Each piece is constructed with the same thoughtful design features and in the same fabulous prints as the Anita one-piece range.
Final Thoughts
Mastectomy surgery doesn't mean you need to give up gorgeous swimwear for good. Take the stress out of swimsuit shopping and buy your Anita mastectomy swimsuit online.
Anita swimsuits are a customer favorite for good reason. Their stylish designs, vibrant prints, and bold color palettes are so flattering you will want to wear your new swimsuit all summer long.