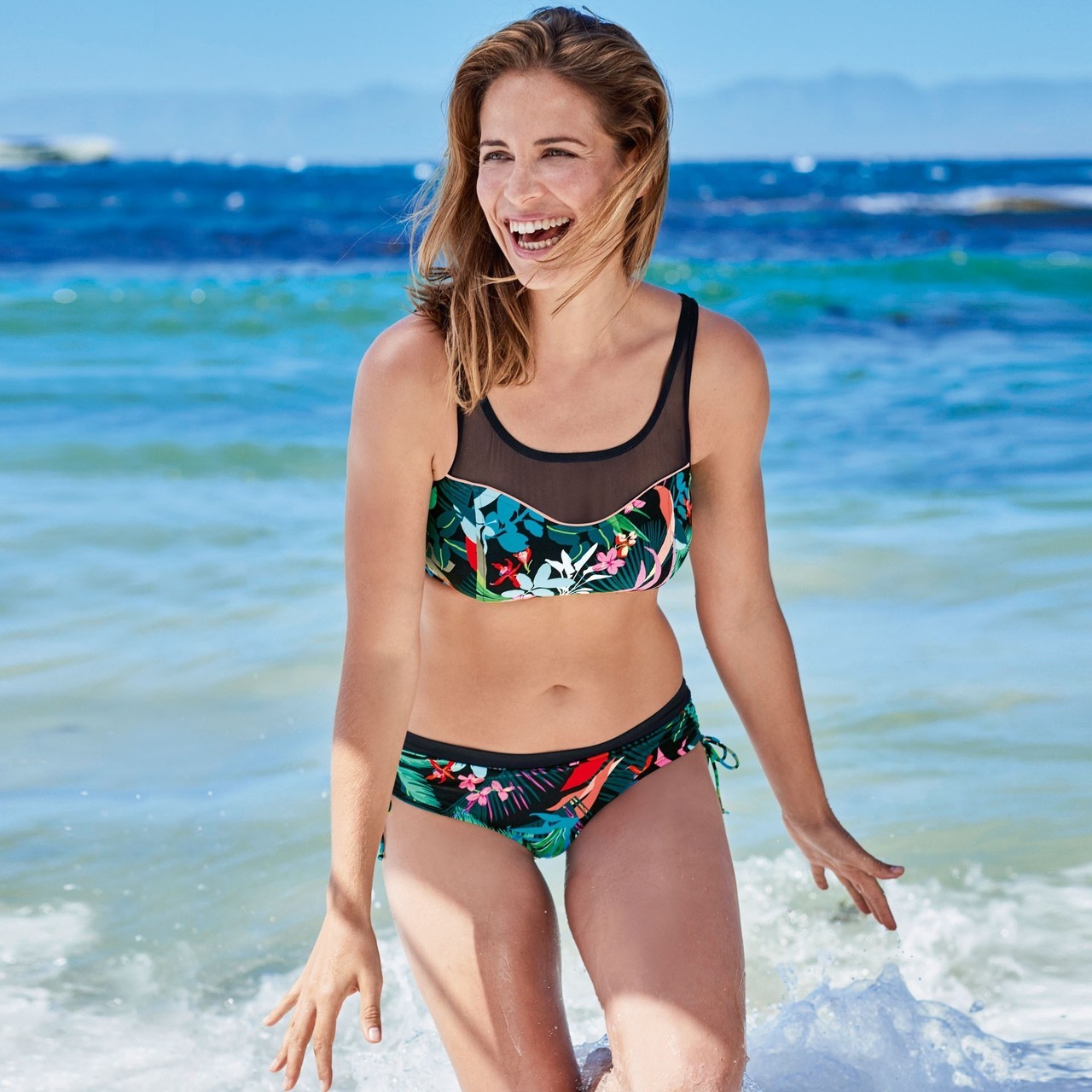 The various stylish swimsuit lines available online, like Anita brand mastectomy swimsuits, will have you feeling confident and sexy in a swimsuit that matches your personal style when you hit the water this summer.
Having a mastectomy does not mean you need to sacrifice style when it comes to your swimsuit choices. Top mastectomy wear brands are at the cutting edge of current swim fashion, putting out pieces that are as fun to wear as they are comfortable and secure.
Here are some of the latest trends you can expect to see at the beach or the pool this summer.
1. One-piece glamour
One-pieces will likely never go out of style. They are flattering for almost any figure and add a touch of old-school glamour to any silhouette. Details like ruching, lace, and bold animal prints let you feel confident and elegant while maintaining modesty.
2. Tantalizing two-pieces
While two-pieces have trended toward more modest, athletic cuts in recent years than their scant string predecessors, these skin-baring staples are not going anywhere.
Two-pieces allow for more customization than their one-piece counterparts and can be paired with tops that match or are in complementary colors or prints. Different cuts are complementary to different body shapes and sizes.
Athleisure-inspired two-pieces and high-waisted bottoms are sure to be this summer's hottest looks.
3. Throwbacks to the '80s and '90s
High-cut bottoms and neoprene are making a comeback. Cuts with modest upper body coverage paired with cheeky bottoms will have you feeling like breaking out your favorite scrunchy to pair with these throwbacks.
4. High-cut bottoms
Another glamorous revival, high cut bottoms are a comfortable and flattering way to accentuate and highlight your legs and hips.
This look is an excellent choice for women who lack height, as it draws attention to and elongates your lower half.
5. String pieces
String bikinis are nothing new, but they have never really gone anywhere, either. String ties in the front, the back and the sides, all add interest and a little fun to warm weather attire.
This summer look for string lace-up details that add a little extra romance to bathing suit styles. Available in bikinis and one-piece designs, lace-up elements can control the amount of skin you want (or don't want) to show.
6. Pretty pastels
While bold colors and prints are still en vogue, now is the perfect time to indulge in feminine peachy pinks and lady-like takes on pale greens and blues. Pastel floral prints have also made a comeback and are a fun and demure way to sport printed pieces.
7. Feminine ruffles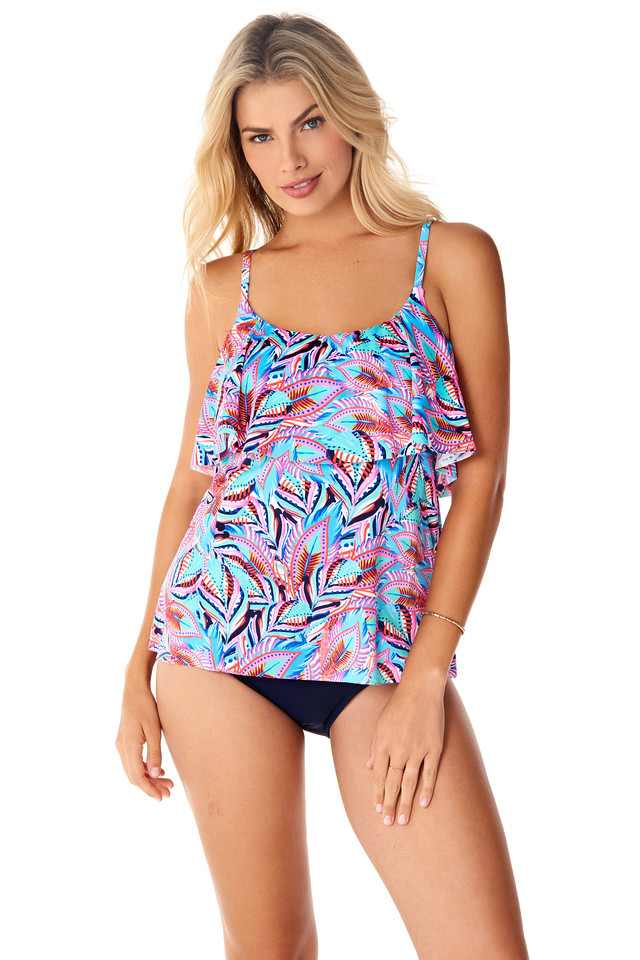 Extravagant ruffles are the ultimate in feminine statement pieces, and swimsuits are no exception. You can find suits with long, short, and tiered ruffles to flatter every figure and afford a little more coverage for problem areas while maintaining a flirty look.
8. Cutouts
Swimsuits with cutout detailing are the most sought-after looks for in swimwear this year. Styles range from intricate cutout designs to larger, single cutouts for those who dare to bare a little more skin.
At online shops like MastectomyShop.com, you can buy Anita mastectomy swimsuits and other top of the line mastectomy fashion wear at the convenience and discretion of your own home.
The cutting-edge design and products offered by our top mastectomy wear designers will have you on this summer's best-dressed list and keep you feeling uniquely you.