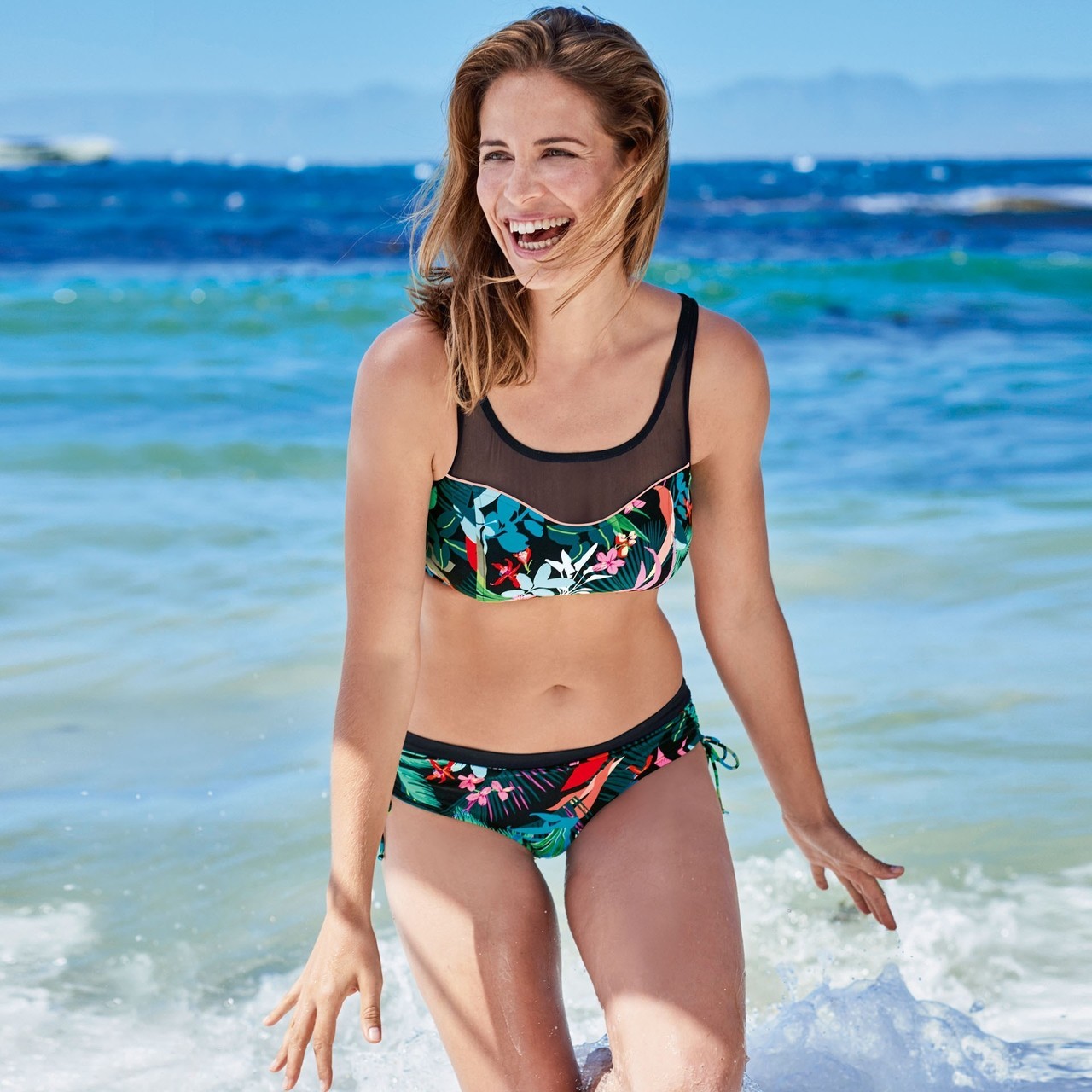 Many fashion-forward companies in the post mastectomy wear industry specialize in custom bathing suits and breast prosthesis designed for women who enjoy the water and women today have a wide variety of options for finding the right swimwear to help them feel comfortable and feminine.
With all the options available, from one-pieces to bikinis, Anita silicone swimwear breast forms to microbead models, navigating mastectomy swimwear can be confusing. These seven tips can help you feel confident in the pool and at the beach this summer.
1. Where to wear
Unlike regular silicone forms, specialized swim breast forms can be worn in chlorinated and salt water without incurring damage, though it is best to rinse your forms in fresh water after swimming to ensure the silicone material is not compromised.
Swim forms can also be worn in saunas and hot tubs but remember always to check the temperature first. Silicone breast forms can typically withstand temperatures up to 140°F, but anything higher than this will impair the structure of the material.
You can buy Anita Silicone swimwear breast forms online at MastectomyShop.com, along with other popular swim form options.
2. Pocketed pieces
If you plan to use swim forms, look for mastectomy swimsuits that are designed to hold prostheses in cleverly hidden pockets. These prosthesis are designed to give you the perfect fit for your sensitive skin post surgery.
Swimming breast forms are designed to be lightweight and do not absorb excess water which allows them to be carefully placed in the pockets for a more natural silhouette.
3. Don't shy away from separates
Forget what you've heard about your so-called limited swimsuits options after a mastectomy.
You can increase the versatility of your beach-wear by buying swim separates and pairing different tops and bottoms for a truly unique look.
Buying separate pieces can also allow you to choose your fit. Look for a top that fits snuggly or has adjustable straps and helps to keep breast forms securely in place, preventing shifting or sagging when the suit gets wet.
4. Molded cups for added support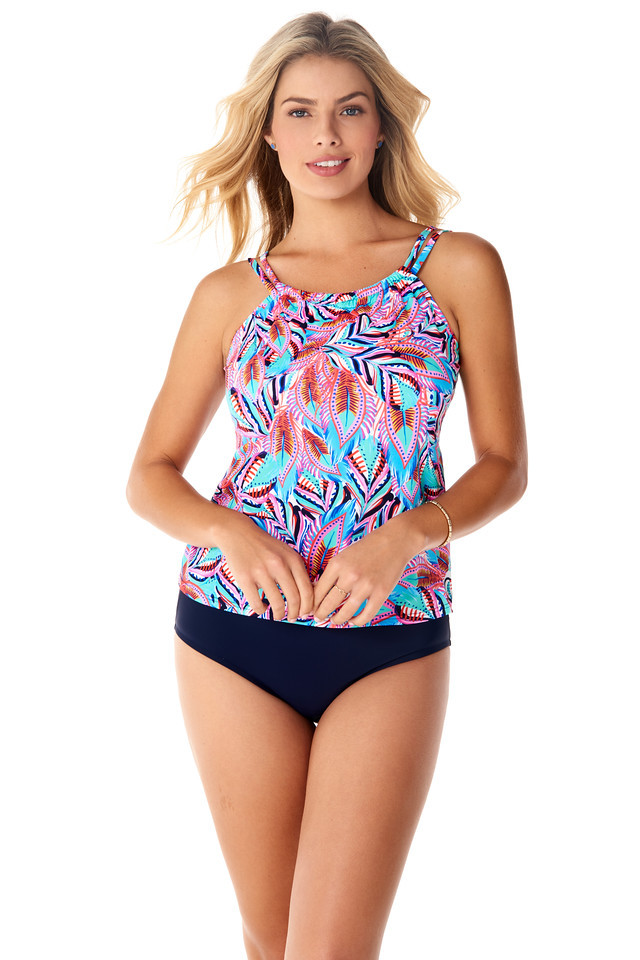 Swimwear that features molded cups offers a smooth shape and can even out asymmetrical breasts, making them an excellent option for women who have undergone a partial mastectomy or lumpectomy.
They can also assist in making your breast forms subtler for a sleek, balanced look.
5. Customize your coverage
A high or adjustable neckline is the perfect way to take advantage of this season's trendy netted, ruched, and ruffly styles while giving you the added coverage you may want for concealing surgical scars or prostheses.
Pieces with adjustable necklines give you the option to customize your coverage.
6. Beautiful bottoms
Understandably, many women focus on the top piece of their mastectomy swimsuit and forget about the bottom piece. But a swimsuit that is uncomfortable in the bottom half is still an uncomfortable swimsuit.
Look for swimsuits with high or low leg holes, bikinis, tankinis, and boy shorts that provide the amount of coverage you want without sacrificing fashion.
7. Little extras make a big difference
Look for pieces that feature zippers, string ties, neon colors, bold prints, and strategic ruching to complement your style and help you show off the new you.
Final thoughts
With the variety of styles available and these tips in mind, there is no need to compromise on your mastectomy swimwear purchase.
Just like shopping for new undergarments after breast surgery, finding swimwear that is comfortable to wear but also makes you feel fabulous is a big part of getting back to the activities you enjoy most!