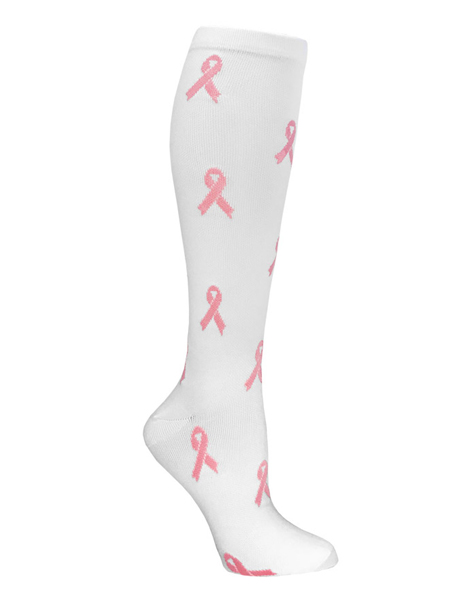 From decoding breast cancer cells to advances in mastectomy like mastectomy camisoles, 2019 has already been a year of breakthroughs in the field of breast cancer research, treatment, and post-op care.
The earlier detection methods and advancements in treatment that initiatives like the Women's Health Initiative brought about have led to a continual decrease in breast cancer treatment rates in the United States since the year 2000, with a drop of nearly 7% between 2002 and 2007.
At MastectomyShop.com, we choose to contribute to furthering that awareness by celebrating important advances in breast cancer research and treatment and recognizing that they are changing the lives of the women that we work to service for the better. The following is our list of the top breast cancer breakthroughs of 2019 so far.
Breast Cancer in the United States
It is predicted that in 2019, practically 30% of new cancer cases among women in the U.S. will be breast cancer diagnoses, totaling an estimated 268,600 cases of metastatic breast cancer and 62,930 cases of non-invasive cases.
This means that there are more than 3.1 million women in the United States who have a history of breast cancer.
Advances in breast cancer-related research
In 2018, from January up until Breast Cancer Awareness month, which is held annually in October in the U.S., almost 14,000 studies concerning breast cancer-related research were published in scientific journals.
This means that scours of talented doctors, researchers, and scientists are dedicating their energies toward the advancement of breast cancer research, largely thanks to the funds that were collected by awareness initiatives in 2018.
Thus far, 2019 looks to be on track for continuing the legacy of advancement in breast cancer research that began in the early 2000s. The following are some of the top breast cancer-related research publications of 2019.
1. The breast cancer "switch"
Originally published in the journal Nature Communications, the study "SREBP1 drives Keratin-80-dependent cytoskeletal changes and invasive behavior in endocrine-resistant ERα breast cancer", a combined effort of researchers at the Imperial College of London and The Institute of Cancer Research, represents a breakthrough in understanding how breast cancer cells spread throughout the body.
The research refers to the identification of a genetic "switch" that is found in breast cancer cells. During the study, researchers observed this switch was a contributing factor in the production of the Keratin-80 protein that makes cancer cells more rigid and capable of collecting to enter the bloodstream and traveling to other parts of the body and healthy tissues.
In addition, that same genetic switch was linked to a breast cancer cell's ability to develop a resistance to treatment by medication if the cancer returns.
Though further, larger studies are required to confirm these findings, their potential impact is substantial, as they lead to increased understanding of both how cancerous cells spread to other areas of the body and how re-occurring cancers develop resistance to once-successful treatment methods.
2. Decoding breast cancer cells
An April 2019 study published by Cell Press entitled "A Single-Cell Atlas of the Tumor and Immune Ecosystem of Human Breast Cancer" details research conducted at the University of Zurich concerning the composition of the cancer and immune cells found in more than one-hundred breast tumors.
Throughout the study, the research team tracked and categorized the various types of cancer cells that are found in a breast cancer tumor. Using that information, they conducted a parallel study in which they examined the immune cells that coexist with each type of cancer cell.
These immune cells, which consist of macrophages and T-cells, either successfully attack and destroy the existing cancer cell or remain inactivated and essentially support the cancer cell's continued growth.
This research was a massive breakthrough on multiple levels. First, it indicated that, contrary to previously held beliefs, aggressive tumors typically do not consist of many types of tumor cells, but rather of one type that displays excessive abnormality.
It also suggested that all tumors are unique in their tumor cell make-up and that certain types of tumor cells may respond better to immunotherapy treatments than others.
New detection methods
Some of the greatest advancements made up until this point in 2019 include those that redefine and streamline the current breast cancer detection methods that are utilized to detect cancer at the earliest stage.
3. Breast cancer screening guidelines get an update
In May, the American Society of Breast Surgeons issued an updated set of guidelines for breast cancer screening at their annual meeting in Dallas.
The USPSTF (U.S. Preventative Services Task Force) and the American Cancer Society both publish guidelines containing varying recommendations as to when women should start a regular mammography screening routine.
Many studies conducted by the USPSTF even go so far as to question the value and legitimacy of regular screening. This is fueled by cases of false-positive tests, in which extra tests, procedures, and physician visits contributed to physical, psychological, and economic costs.
In their updated cancer screening guidelines, the American Society of Breast Surgeons contends that mammography screening remains an invaluable asset to early detection and saving lives. Among other recommendations, the guidelines stipulate that:
Women aged 25 and up should receive a formal breast cancer risk assessment.
Women who are found to display an average risk of breast cancer development should begin a regular annual screening schedule at the age of 40.
Those women who display an above-average risk of breast cancer should begin annual screening process at an earlier age. These women should also be granted access to additional screening measures.
4. The development of liquid biopsies
The Thrive Earlier Detection Corporation has received $110 million of Series A financing to commercialize a liquid biopsy test – referred to as CancerSEEK – that was developed by researchers at the Johns Hopkins University.
CancerSEEK consists of a DNA- and protein-based liquid biopsy that may be able to effectively detect multiple types of cancer at earlier stages based on an individual's blood samples.
The test works to detect the tumor-specific genomic mutations and cancer-associated protein biomarkers that are commonly found in the plasma of individuals with the eight different types of cancer that were tested to this point: Ovary, liver, stomach, pancreas, breast, esophagus, lung, and colorectum.
The funding for the commercialization of CancerSEEK was obtained based on the findings of a 2018 study that was published in Science magazine, which indicated that the liquid biopsy was able to detect cancer with 99% specificity.
New treatments
5. Less-invasive mastectomies within reach
Based on the introduction of surgery alternatives to radical mastectomies that came about in 2015, in May, Mayo Clinic reported that less-invasive mastectomy procedures are becoming safer for breast cancer patients.
Contrary to traditional mastectomy surgery practices, these less invasive surgical procedures leave the surface of the breast tissue, including the nipple area, intact. This is typically referred to as a nipple-sparing mastectomy, in which surgeons can remove the affected breast tissue and leave the healthy skin, nipple, and areola entirely intact, which allows for immediate reconstruction of the breast.
The study found that, according to data collected from 769 nipple-sparing procedures that took place between 2009 and 2017, complications that occurred within 30 days of the procedure saw a decrease from 14.8% to 6.3%. This enhanced performance occurred despite an increase in the number of women who took part in the surgeries and the inclusion of cases that were considered a surgical complication risk.
The study concluded with a nearly 97% success rate at the one-year mark for women who underwent both the nipple-sparing surgery and a total reconstruction procedure, which indicates a larger patient base could utilize this less-invasive procedure.
Post-Op Support and Care
With the many advances that are being made in breast cancer research and treatment, however, attention is beginning to turn toward more effective post-operative care and solutions for the millions of women who are living post-breast cancer in the United States.
6. Mastectomy wear: the latest in design and technology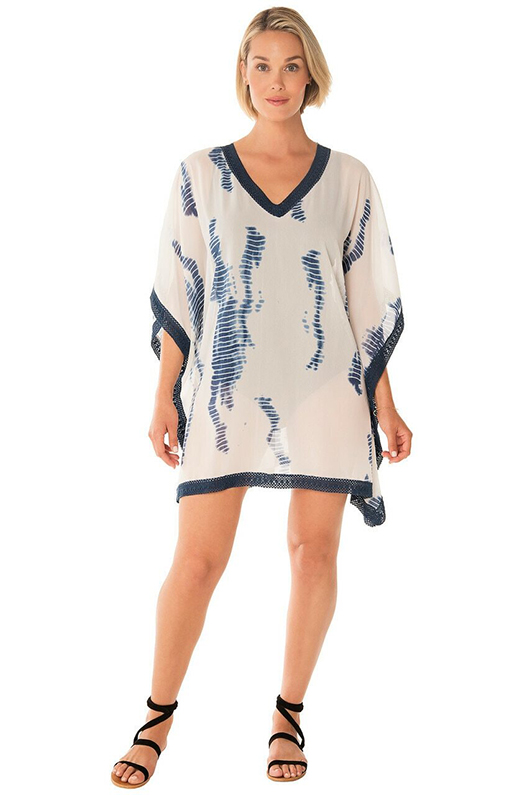 Today's mastectomy wear designers utilize their access to cutting-edge design techniques and fabrics to develop mastectomy bathing suits, mastectomy camisoles, and post-op bras that feature all the design elements women living post-mastectomy need to get back to their daily lives.
Brands like Amoena have taken full advantage of the recent developments of fabrics and designs that lend themselves to mastectomy wear.
Amoena's mastectomy bathing suits are constructed of the new LYCRA® XTRA LIFE™ material, an 83% Nylon and 17% fiber blend. This unique technology allows Amoena swimsuit products to hold their shape for longer and resist the fading effects of both sun and water for a long-lasting fit.
Each strategically-engineered suit features bust shaping design that is accomplished through the integration of an elasticized underband and integral bra that hold breast shapers and breast forms firmly in place.
Amoena's swimwear designs also include symmetrical pockets that eliminate slipping and can be accessed from both the top and bottom of the pocket, making them accessible for women with diverse breast cancer surgery histories.
7. Breast prostheses benefit from developments in material design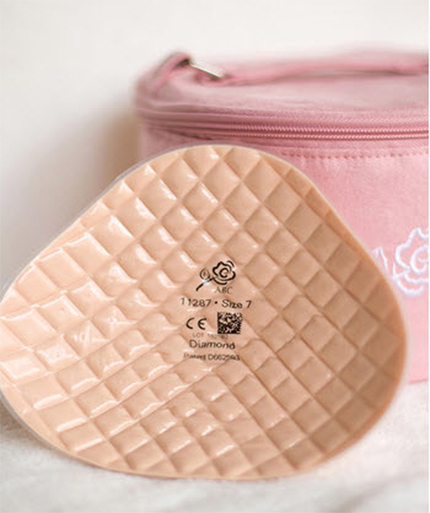 A far cry from the inefficient, fabric-only forms of your mother's generation, today's breast prostheses and shapers are lightweight and wearable but afford natural weight, shape, and movement.
American Breast Care's patented Diamond Collection features a diamondback design that minimizes perspiration while mitigating shift was developed for 2019 and based off years of market research. Inspired by today's seamless bra styles, the silicone prostheses are designed to feature a narrower footprint that adheres to various body types, offering fullness while eliminating wideness for a beautiful silhouette.
Thanks to advances in production technology, laser imaging, and measuring techniques, American Breast Care now offers breast prostheses that are fully customized to your skin tone, age, weight, build, and personal preference.
The takeaway
At MastectomyShop.com, we work with the millions of women living in the United States who have been affected by breast cancer and continue to live and thrive with those effects every day. Each woman is affected uniquely and may have a different form of the disease.
Whether the disease was caught in the early stages or the diagnosis was triple negative breast cancer, ongoing research programs targets therapies in cancer institutes around the globe to increase survival rates and ensure patient comfort.