Studies show that resuming regular physical activity after a mastectomy or lumpectomy can lower the risk of cancer re-occurrence. Whether you are pre-surgery and wondering what life will be like after your mastectomy, or you are post-mastectomy and looking to get started, maintaining a healthy, active lifestyle is essential and entirely achievable.
While it is a good idea to check with your doctor before beginning physical activity, post-mastectomy life can be both active and rewarding. And with a vast mastectomy activewear selection available, options like the Anita post-mastectomy swimsuit will have you back at your favorite sports and activities in no time.
Exercise is essential for your physical recovery, but it is also extremely beneficial to your peace of mind. We have put together this list of four activities that are perfect for women living post-mastectomy.
1. Yoga
Stretching to reduce post-surgery soreness may be recommended by your surgeon. Beginning or continuing with yoga after surgery is an excellent way to regain movement and flexibility in your shoulders and arms.
The benefits of yoga for general flexibility and strength are well known, and even time spent on the yoga mat simply completing breathing exercises and holding poses is excellent for stress relief and calming the mind.
Yogi's looking for a challenge can also easily branch into Pilates, which is also excellent for flexibility and movement recovery.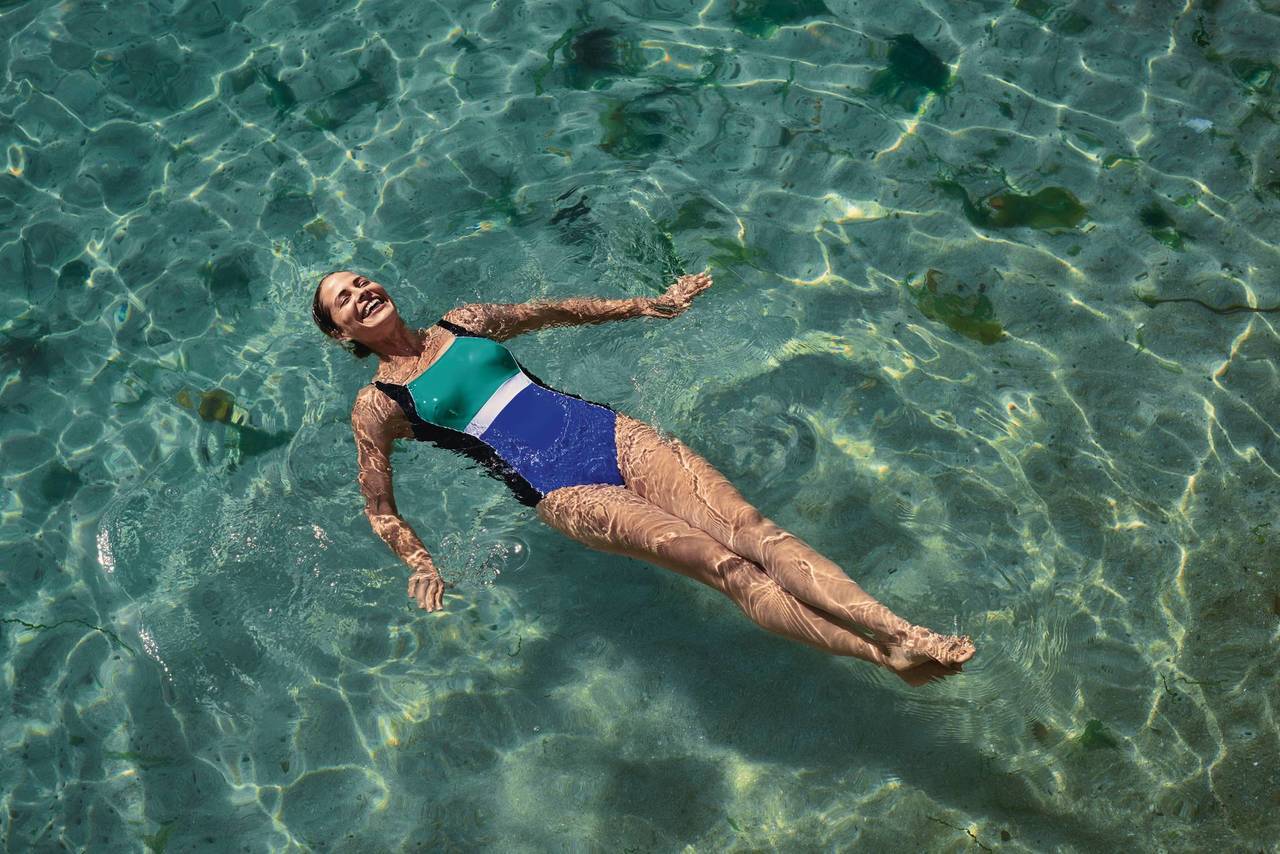 2. Swimming
Heading to the beach or swimming laps may be the furthest thing from your mind. Swimming is a great workout, but apprehension about feeling self-conscious in a swimsuit post-mastectomy makes some women hesitant.
But this does not have to be the case. Options like the Anita post-mastectomy swimsuit are specifically designed to help you enjoy water activities. It boasts features such as breast form pockets, high neckline and armhole designs, and seamless construction. They also come in an impressively diverse selection of styles and patterns, allowing you to customize your look.
Starting with a light swimming routine will improve the range of movement in your arms and shoulders and help to rebuild chest muscles. Mix and match swimming strokes to suit your stage of recovery and consider buying a kickboard to assist you in cardio routines.
3. Cycling
Taking a bike ride is a great way to help you ramp up your heart rate and get a cardiovascular workout. As with any workout, it is best, to begin with shorter, lighter biking routines and increase the intensity of your bike rides as you gain strength.
For city girls, spin classes are becoming increasingly available at gyms and spin studios. Speak with your spin instructor about lighter class options that are available and work together on a plan to increase your endurance and cardiovascular health.
MascetomyShop.com offers a full range of activewear options that are tailored specifically for activities such as cycling. In our online shop, we offer a great selection of sports bras and accessories from well-known brands like Jodee, Amoena, and Anita.
4. Dancing
Dancing can be a very empowering activity, and it aids in both physical health and giving you the confidence to feel comfortable in your own skin. Getting back into the world of swing, ballroom, hip-hop, or whatever style moves you, will have you on your feet and feeling feminine.
Taking up a dance course offers both a mental and physical challenge. For beginners and advanced dancers, it is an excellent way to get out and meet new people while pursuing a healthy lifestyle, and it will help you build and engage in a supportive community.
Investing in your health and well-being is important at any stage of life. Consult with your doctor about getting started on your physical fitness today.