Sometimes, a mastectomy can make you feel like there's a cap on the activities you can enjoy. Activities you used to love, such as exercising, may now seem inaccessible or scary to perform in public.
While we understand the emotional toll breast cancer can take on survivors, at MastectomyShop.com, we firmly believe that nothing should ever stop you from doing the things you love. We offer a wide variety of mastectomy sports bras to help you feel comfortable when you exercise.
Mastectomy sports bras adapt to your post-surgery body in ways that ordinary sports bras simply do not. Here are three different sports bras made specifically to cater to the needs of breast cancer survivors:
High-Support Bras: Anita Extreme Control Post-Mastectomy Bra
When choosing a post-mastectomy sports bra, it's crucial to pick a bra adapted to the intensity of the activities you participate in. For high-impact activities (such as running, tennis, or aerobics), high-support bras are the best option.
The Anita Extreme Control post-mastectomy bra comes with features designed with the needs of breast cancer survivors who wish to practice rigorous sports.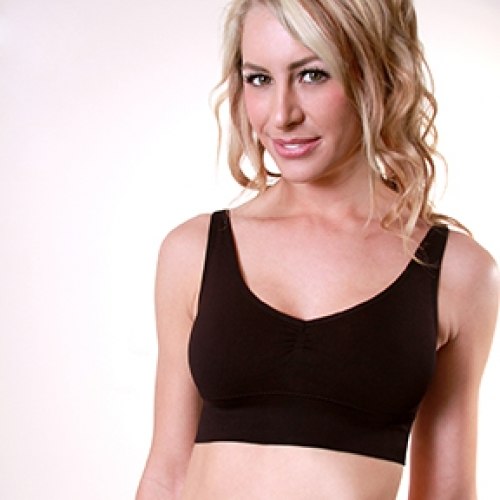 This sports bra combines excellent comfort and support in one capable package. Its padded and ergonomic straps ensure that no matter the intensity of the physical activity you're performing, the straps do not dig into your shoulders. The three-section cup provides maximum support for your breasts and prosthesis, while also enhancing their shape. Its fabric is exceptionally breathable, and its cloth pockets wick moisture away to keep you feeling comfortable throughout the most demanding of workouts.
Medium-Support Bra: Amoena Zipper Mastectomy Bra
If your go-to workouts are activities of a similar impact level as hiking or cycling, then medium-support bras such as the Amoena zipper mastectomy bra are for you.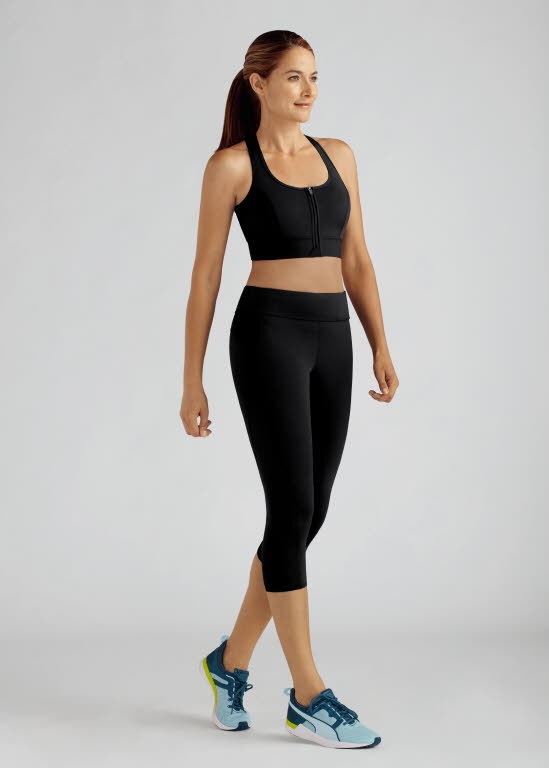 Amoena bras are generally great for medium-impact activities. This specific bra is notably comfortable, while still providing enough support for you to engage in a variety of exercises. It closes with a zipper at the front, which makes it particularly easy to put on and take off. Its microfiber fabric is very smooth against the skin, ensuring comfort, while pockets in the cups allow you to insert a breast form or shaper if needed.
Light-Support Bra: Coobie Fusion Yoga Bra
Activities like yoga or strength training require comparatively little support. Light- support sports bras prioritize comfort, and because of this, they are often a favorite for everyday wear.
The Coobie Fusion yoga bra is an excellent example of a sports bra comfortable enough to just lounge in. This bra has wide, adjustable straps and a broad band across the bottom to provide support. The extra-soft nylon and spandex fabric make this bra remarkably cozy. It comes in several colors, including nude, which allows you to wear it under virtually any shirt.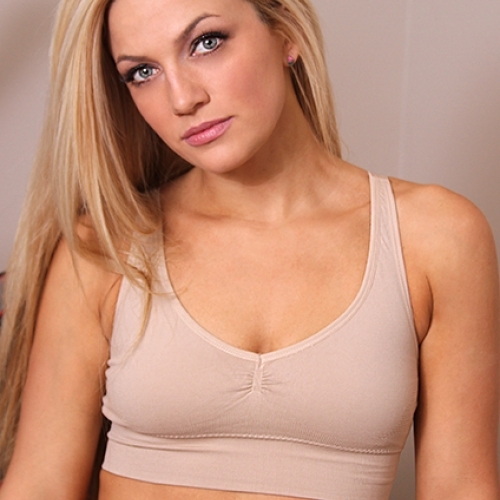 Regardless of what your favorite workouts and bra styles are, you can buy mastectomy sports bras online that meet your needs. MastectomyShop.com makes it easy to find a suitable bra by giving you plenty of options.
Nowadays, you can find all kinds of styles, colors, support levels, and designs that cater to what you're looking for. Undergoing a mastectomy should be no obstacle to having fun and keeping yourself healthy, and sports bras can help you do just that!