If you have had reconstructive surgery, it's crucial to choose a bra that helps facilitate the best possible recovery. In the weeks after surgery, you need support for your new implants. You also want to make sure you're feeling as comfortable and confident as possible post-surgery. Here are some of the reasons why wearing a sports bra is beneficial for your post-surgical recovery.
To Support the Healing Process
One of the most important reasons for wearing a sports bra after surgery is to ensure a smooth healing process. Wearing a standard bra could lead to rubbing or chafing of the breast or scar tissue, potentially leading to infection.
Another benefit of wearing a sports bra after your reconstructive surgery is that they provide a light level of compression, which can help prevent lymphedema and promote increased blood flow to the surgical site, flooding the area with nutrients for faster healing.
Lymphedema can lead to potentially life-threatening complications such as cellulitis and increase your risk of infection. Wearing a form-fitting sports bra applies gentle pressure to the surgical area, sending lymph fluid away from the area so it can be reabsorbed into the body.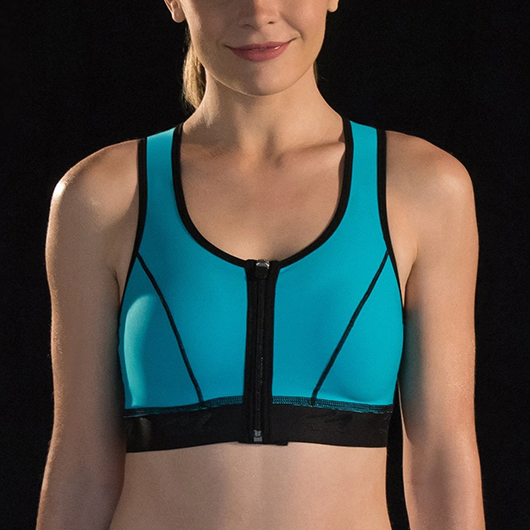 It Allows You to Return to Your Normal Activities Safely
After approximately eight weeks, or after gaining your surgeon's permission, wearing a sports bra can allow you to return to your usual activities safely. This is especially important if you perform any type of high-impact activities regularly. Certain popular types of exercise such as tennis and running are much higher impact than yoga or lifting weights and can cause the breast tissue to shift before your implants are fully settled.
If you're going to be performing only low-impact activities, choose a sports bra with less structural support. However, to protect your breast tissue, you should choose a sports bra with high support for more intense activities. A high-impact sports bra can also aid in preventing implant dislocation.
Implant dislocation occurs when the implant settles too low or wide in the chest, causing your bust to have an irregular shape. Although the condition can be repaired, preventing dislocation with a quality sports bra means you won't need additional surgery.
The Marena Sports Bra with Zipper and Pockets is an excellent choice for high-impact activities. It will provide all the support you need with wide adjustable straps and a smooth elastic underbust band.
To Provide Optimal Comfort
You won't have to worry about an uncomfortable bra post-reconstruction if you choose a sports bra. A sports bra is the best option to make sure you feel great in your skin. Often wearing an underwire bra of a standard design can dig into your skin. It can also become too tight or not provide the support you need after your surgery.
A sports bra is designed to seamlessly hold everything in place without causing chafing or cuts. There are so many sports bras available, so you can easily find one that suits your personal needs. There are also different types of closures on sports bras for post-surgery needs. For example, a sports bra that comes with a front closure can make getting it on and off as easy and comfortable as possible.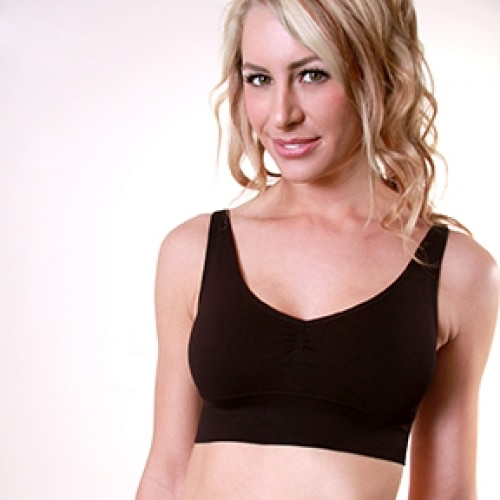 The Coobie Fusion Yoga Bra is designed to be pulled over your head and is made from ultra-soft fabric so it won't irritate surgical sites. The wide underbust bands and removable padded cups offer the most comfort, and the wide adjustable straps ensure that you get the perfect fit for your body.
Find the Perfect Sports Bra After Breast Reconstruction at Mastectomyshop.com
After you have had breast reconstruction, wearing a sports bra can help you feel confident and comfortable in your skin while you heal and decreases the risk of developing complications after surgery. It also allows you to get yourself back into your favorite physical activities with ease.
Our accredited and compassionate team here at Mastectomyshop.com is happy to help you find the perfect sports bra for your needs following your breast reconstruction surgery. Explore our full range of athletic wear online and call 877-413-2272 if you have any questions about our products or how to find the perfect fit.