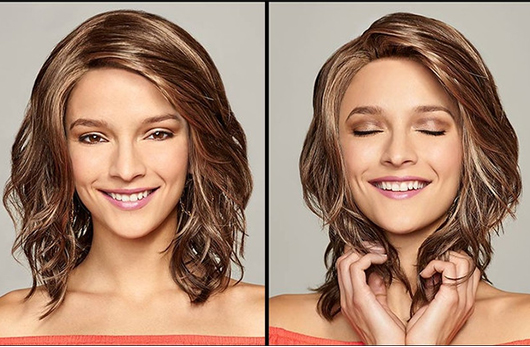 Many of our customers share that while chemotherapy has its share of side effects, hair loss is often the hardest to cope with. Wearing a high-quality wig can help you feel more like yourself. It's not just about hiding hair loss; it's about finding a wig that ensures you look and feel your best during this transition.
With so many wigs to pick from, the choice can feel overwhelming. We get how important it is for you to feel comfy and confident in your wig. That's why we've put together a guide focusing on how to choose the right wig for cancer patients to help you find the best fit for both comfort and confidence.
Know the Different Types of Wigs Available
Understanding the different wig options available is helpful to find the best one for you. Wigs made from human hair have a natural look and can be styled like your own. But they come with a heftier price tag, so they might not be in everyone's budget.
Synthetic hair wigs, crafted from premium artificial fibers, can look as good as natural hair without breaking the bank. They're also easy to care for and stay styled even after a wash, making them a great fuss-free option.
Henry Margu produces some of the best synthetic wigs available in a range of stunning styles, from the short, chic Charlotte pixie cut wig to the voluminous Carmen wig.
Measure Your Head for the Right Wig Size
Picking the right wig isn't just about finding a style or shade you love. It's about feeling that comfy, secure fit on your head. When a wig sits just right, it feels good and looks more like a part of you, hugging your head's contours and blending seamlessly with your hairline.
To find the right wig size for your head, use these steps:
Circumference: Using a soft measuring tape, start at your front hairline, go behind your ear, to the nape of your neck, up to your other ear, and then back to the front hairline. This measurement will give you the circumference of your head.
Front to nape: Measure from your front hairline at the center of your forehead straight back over the crown to the curve of the nape.
Ear to ear: Starting from one ear, go up to the top of your head and then down to the other ear.
Temple to temple: Measure across the back of your head, from temple to temple.
Once you have these measurements, you can compare them to wig size charts, which typically categorize sizes as petite, average, or large. Henry Margu wigs also come with contoured ear tabs and additional tabs at the nape of the neck to allow for the closest fit possible.
Choose a Style that Reflects Your Personal Preference
Finding a wig that feels "you" speaks to your personality, feelings, and the path you're on in your recovery.
Picking a wig that matches your usual style is a common go-to, but many women see wig shopping as a chance to try something fresh. Maybe it's time to see if blondes really have more fun or to rock a bold shade like purple or blue. If you're feeling adventurous, why not buy a couple of different wigs? That way, you can switch things up based on how you feel, what you're wearing, or where you're headed.
If you want to stay with your current style, find a picture of yourself on a great hair day and choose your wig style and shade accordingly.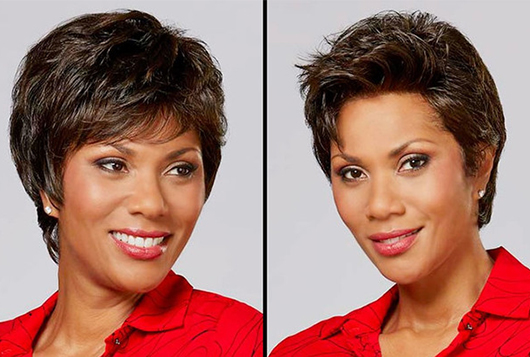 Figure Out How or If You Will Pay for It
Wigs can be expensive. Non-costume wigs can range from $200 to several thousand dollars. While you might associate higher prices with better quality, there are numerous high-quality synthetic wigs for around $300. If you're considering wigs made of human hair, be prepared for a bigger price tag, typically between $800 and $6,000.
Before making any purchase, explore whether you qualify for financial assistance. Carefully read your private insurance plan's policies and call your insurance company to verify coverage before buying a wig. While Medicare parts A and B don't cover wigs for chemotherapy patients, some Medicare Advantage (part C) plans might offer limited coverage.
If you're considering an insurance claim, ensure you have a prescription from your doctor for a "cranial hair prosthesis" that includes both a diagnosis code and a National Provider Identifier (NPI) code. When you receive your invoice, it should specify cranial hair prosthesis rather than wig. If not, request a revised invoice. This invoice should also feature the shop's tax ID number and the relevant HCPCS codes. Specialty stores selling post-surgical and chemotherapy recovery products may be able to help you file your claim.
If your claim is denied, consider appealing to the medical review board. Emphasize the necessity of the prosthesis, highlighting its non-cosmetic nature. Including personal photos and detailing the emotional impact of your hair loss can be persuasive. Additionally, a supporting letter from your employer can bolster your case.
If insurance doesn't cover your wig, keep the receipt. It might qualify for a medical tax deduction. Alternatively, consider using funds from a flexible spending account (FSA) or health savings account (HSA) for your purchase.
Don't Compromise on Quality
A high-quality wig doesn't just look better; it lasts longer and can offer a more comfortable wearing experience. While it might be tempting to grab a deal, remember that you often get what you pay for with wigs, as with many things.
Two features to look for in quality wigs are monofilament tops and lace fronts. Monofilament tops are crafted by hand-tying each hair to a soft mesh material. The result? A wig that looks as if the hair is growing directly from your scalp. This gives a more natural appearance and also offers more styling versatility. You can part your hair in different directions, giving you a more personalized look.
Lace front wigs have a sheer lace front where individual hairs are hand-tied, creating a seamless, natural-looking hairline. This feature allows you to pull your hair back or tuck it behind your ears without revealing the wig's edge.
Henry Margu wigs are full monofilament wigs with a fine mesh lace front, allowing them to blend seamlessly with your scalp.
Match the Wig Color with Your Skin Tone
Matching your wig color with your skin tone is key to achieving a natural and harmonious look. Your skin tone is the surface color of your skin, which can range from fair to deep. The undertone is the subtle hue beneath your skin's surface. Common undertones include cool (with pink, red, or bluish hints), warm (yellow, peachy, or golden), and neutral (a balanced mix of warm and cool).
Examining the veins inside your wrist is a simple way to determine your undertone. If they appear blue or purple, you likely have a cool undertone. If they are more green, you're probably warm. If you can't easily tell the color of your veins, you might have a neutral undertone.
For those with cool undertones, wig colors with blue, silver, or ash undertones like platinum blonde, ash brown, or jet black are ideal. Wig shades with yellow or gold bases, such as golden blonde or honey brown, will be most flattering if you have warm undertones. And if you're neutral? It's best to lean toward your dominant undertone to give you the most realistic appearance.
Invest in a Good Wig Cap
The wig and its base, the wig cap, are essential for a good wig-wearing experience. A wig cap acts as a protective barrier between your scalp and the wig, preventing friction that might cause discomfort. For people with sensitive scalps or in medical treatments, a soft, breathable wig cap is crucial for comfort.
A wig cap also provides a smooth surface, ensuring that your wig lays flat and looks its best. It also keeps natural hair underneath neat and in place.
When shopping for a wig cap, look for breathable materials that won't trap heat, ensuring you remain comfortable even with extended wear. Elastic bands at the edge can also provide more security, ensuring the cap and the wig stay in place.
Crafted from ultra-soft bamboo, Henry Margu caps are breathable, highly absorbent, and naturally hypo-allergenic. They're infused with antibacterial properties, so they stay fresh and odor-free. Choose from beige, black, or brown to match your skin tone.
Maintain Your Wig Properly
Wigs need regular care to retain their shine, texture, and vitality. Regular shampooing removes accumulated oils, dust, and any product build-up, ensuring the wig's fibers remain soft and tangle-free. Conditioning restores moisture, making the wig look lustrous and feel soft to the touch.
Store it on a wig stand to maintain its shape, avoid excessive heat, and detangle gently using wide-tooth combs or brushes designed for wigs.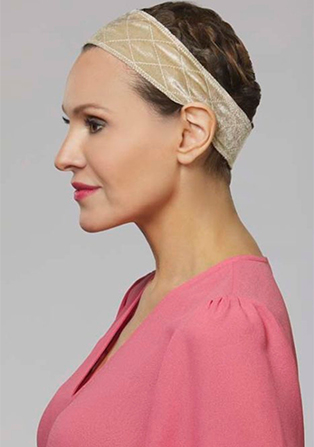 Address Common Wig Problems
As a new wig owner, it's not uncommon to encounter a few challenges along the way. One big concern is the discomfort of an itchy scalp, which can be attributed to the wig cap's material or a sensitive scalp's reaction to the wig's fibers. A wig liner, made from gentle materials like bamboo or silk, can provide a soothing barrier between the wig and your scalp.
Another thing to watch for is a wig that doesn't fit snugly. If you want an extra layer of security, wig clips or grip bands can be an invaluable styling tool.
Wear Your Wig With Confidence
At Mastectomyshop.com, we understand how a high-quality wig can help your cancer recovery journey. Explore the full range of premium Henry Margu wigs for cancer patients and hats with hair at Mastectomyshop.com to find the perfect style for you.