Sports bras offer superior support after a mastectomy. Although they're not made for immediate post-surgery wear, they are a fundamental component of post-mastectomy recovery and life. Choosing the right sports bra after a mastectomy is similar to buying one beforehand. However, there are a few key differences that are crucial to keep in mind.
Specially designed mastectomy sports bras provide the exact fit you need for a comfortable recovery and can be one of the best options for transitioning from recovery to post-mastectomy activity. Even though choosing the right sports bra may seem confusing, this needn't be the case. Here we've broken down the basic guidelines for choosing a good sports bra, so you know exactly what to look for.
Choosing the Right Style
There are two types of sports bra: compression and encapsulation. A compression sports bra uses stretchable material to compress the breasts, reducing breast movement.
However, this style can be challenging for women who have undergone a mastectomy since this style doesn't tend to include a front or back clasp and need to be pulled over the head. This won't suit women who, due to surgery, have a restricted range of motion. This style is best for women with small breasts, who don't require as much support, and don't intend to undertake high impact sports or activities.
The other style, an encapsulation sports bra, supports the breasts individually and features two separate cups. Unlike the compression style, an encapsulation sports bra offers better definition and support, making them suitable for high impact activities. So, if you're a woman with larger breasts or a woman who plans to take part in strenuous activity, such as running, jumping jacks, or Crossfit, an encapsulation sports bra is the best option.
Getting the Correct Fit
One of the most important things about any sports bra is getting the correct fit. A properly fitting bra is crucial at any time in a woman's life but is especially vital following breast surgery. Your sports bra should fit well if you want optimal support.
During your mastectomy recovery, it's recommended you wear surgical or compression bras during the first 6-8 weeks of your recovery until your doctor gives you the green-light to move onto other kinds of breast support. Being cleared for different mastectomy bra types depends on your healing rate; once you are adequately healed and any drains are removed, you may be ready for other bra styles.
Wearing the wrong size bra can compromise ongoing healing and be very uncomfortable. To get the correct fit, you'll want to assess various signs of a well-fitting bra. Ensure there's no obvious gapping around the straps, the underband, or between the cups. Also, check that any breast forms or other prostheses are supported and not uncomfortably pressing into your chest or moving around. Look for mastectomy sports bras that feature bilateral interior pockets to house breast forms securely.
Beyond these initial assessments, you'll also want to check for the following features.
1. Offer optimal support
The side, back, and underbust bands provide most of the support in a bra, with the straps providing a secondary level of support. Look for sports bras with wide bands that sit high under the arms and up the back and extend an inch or two below the bustline. Straps should be wide and padded for comfort and even weight distribution.
2. Have comfortable straps
Adjustable straps are a must-have feature on any sports bra as they allow you to customize the bra to your shape. Avoid tightening the straps to lift your breasts out of their natural position, as this places significant strain on the neck and shoulders. If you need added support from the straps, opt for convertible straps that can be switched to a racerback style.
3. Minimize movement
The aim of a sports bra is to minimize bust movement to prevent sagging and discomfort. Encapsulation style bras are the best option because they isolate and support each individual breast. Look for sports bras with 3-parts molded cups for high impact activities and soft cups bras for mild to moderate activity.
4. Lightweight and breathable
Many women often suffer from increased sweating and uncontrollable temperature fluctuations post-surgery, which can be exacerbated by intense exercise. Look for sports bras made from moisture-wicking material, featuring ventilation panels, and state they have a lightweight and soft construction.
5. Be seamless and soft
Seams and harsh, textured fabric can irritate sensitive, healing breast tissue. Mastectomy sports bras should have a soft, seamless style, which makes them naturally suited for post-mastectomy comfort.
6. Be easy to pair with other clothing
Sports bras are attractive enough to be worn on their own, but if you need more coverage or feel self-conscious, you'll want to know it pairs well with your other workout or lounging clothes. Tank tops are ideal for pairing with a specially designed sports bra; they can be loose, allow your skin to breathe, and suit various occasions.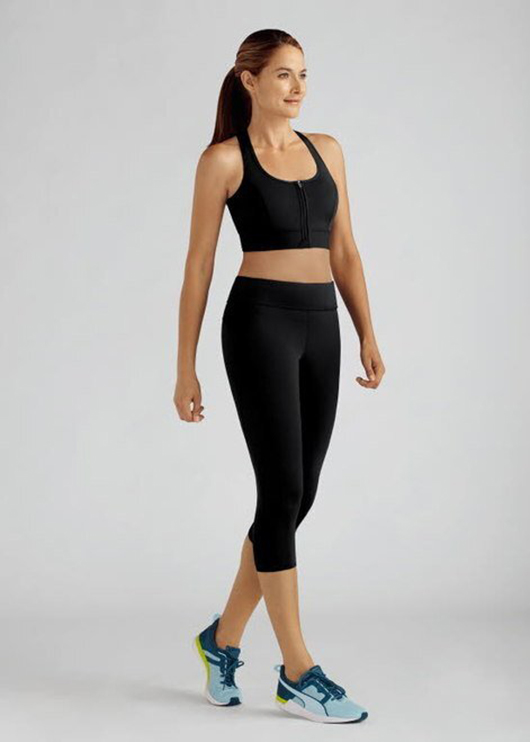 The Comfortable Sports Bra
If you don't need high-impact support but still want to feel supported and comfortable, the AMOENA Zipper Sports Bra provides what you need to enjoy an active life. The convenient front zipper design is great for women who have a limited range of movement. Its soft microfiber fabric and wire-free design make this one of the best medium impact sports bras on the market.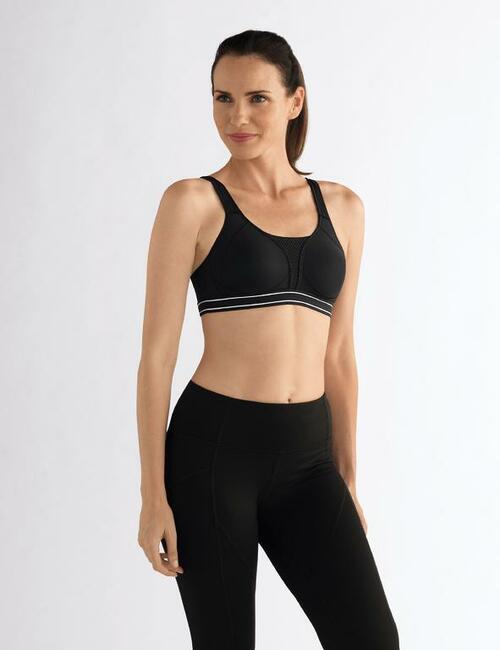 The Ultimate Post-Mastectomy Sports Bra
The AMOENA Sports Bra is a maximum support sports bra, made with soft molded cups, reinforced side panels, and a microfiber, moisture-wicking fabric. The plush backing elastic band won't cut into or irritate your rib cage and adds to the overall comfortable design. This style comes in various cup sizes up to DD and is available in three neutral shades.
Here For Everything You Need
Mastectomyshop.com offers a wide range of specially-designed mastectomy products to provide you with everything you need for your new life. No matter the activity or the occasion, we're bound to have the right item for you. Browse our comprehensive online store or call (877)-413-2272 to speak with one of our experienced staff members.