Breast cancer is the leading type of cancer among American women, and 1 in 8 will receive a diagnosis at some point in her life. Any woman who is preparing to have a surgical procedure done for breast cancer should be made aware of the benefits of wearing a post-surgical compression bra.
Regardless of the type of surgery, post-surgical care and support are necessary for the healing process. Post-surgical bras have various benefits and should be considered for a number of reasons. Here we will discuss the benefits of investing in a post-surgery bra.
Designed for Hygiene
One of the most important elements of the recovery process following a breast cancer surgery is keeping the surgical site clean, dry, and free from bacteria that may cause an infection. Post-operative bras are designed with special fabric which keeps moisture to a minimum and protects the area in which there might be scarring or stitches. Post-surgery bras are essential for maintaining a hygienic environment for the affected areas.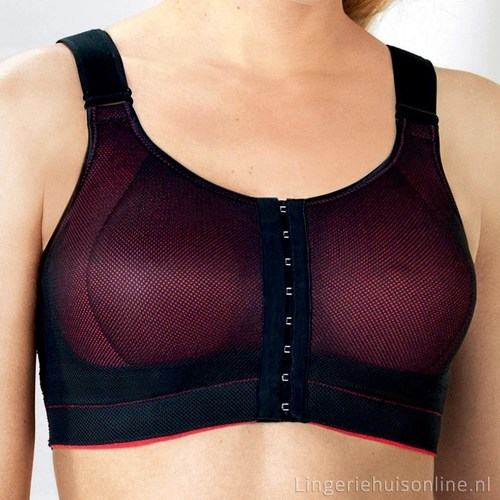 The Compression Factor
Post-surgical bras are specially designed to provide compression following major surgery such as a mastectomy. Compression is important for several reasons. First and foremost, it stabilizes the area to reduce swelling and fluid retention. Compression helps to minimize scarring in the healing process as well as promotes ideal blood flow to the area. They may help in reducing bruising or hematomas, and because of all of these benefits, they may help to speed the recovery period.
ome doctors indicate that a compression bra following breast cancer surgery can reduce the risk of lymphedema. Lymphedema occurs when excess fluid causes damage to the lymphatic system. Without proper post-op care and support, there is up to a 70% chance of experiencing breast-cancer related lymphedema. Wearing a compression bra can help to reduce that risk.
Post-Surgery Compatible
Often after breast cancer surgery, the patient will be required to wear drainage tubes for a specific period. Post-surgical bras are designed to be accommodating of any required medical devices such as this. With pouches that are designed to hold drain tubes, this minimizes pulling and rubbing on any incisions or scarring. Compression bras allow for a desirable level of comfort while still being completely functional and meeting post-operative needs.
Comfort is a Must
Immediately following a breast cancer surgery, the last thing a woman wants to do is wear an uncomfortable bra or one that is hard to even put on. Compression and post-surgical bras are designed for support and comfort, while still being functional.
Many of them are equipped with front closures to eliminate the pain and hassle of trying to reach around to snap the bra. Wider straps and bands allow for maximum support without digging into the incision or chaffing sensitive skin.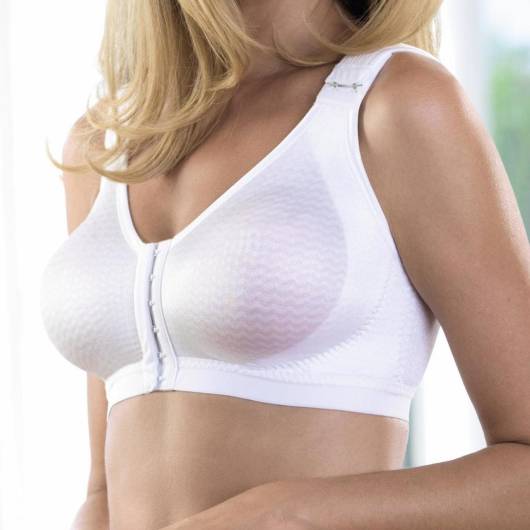 Additional Benefits
Post-surgical bras are not only beneficial to women who have undergone breast cancer surgery. Cosmetic breast surgeries such as breast augmentation or breast reconstruction also come with similar complications to those found in breast cancer surgeries.
Front closures are important for cosmetic surgeries as well as they hold the breast in near the bust line to prevent them from weighing or pulling away from incision points. In breast augmentation, post-surgical bras provide extra support to ensure the artificial breast takes an appropriate shape.
Final Thoughts
Whether you or a loved one has just undergone breast cancer or cosmetic breast surgery, it is important to be well-educated on post-surgical care. Specially designed bras such as compression bras are ideal to achieve the correct levels of support, comfort, and functionality.
In addition, post-surgical bras may speed the recovery process. Mastectomyshop.com has been a proud provider of women's post-surgical and mastectomy products for over 30 years. Contact us today with any questions you might have regarding our products.