NON-RETURNABLE
Your favorite Juzo Soft Sleeves are now in fun, printed patterns! A stylish way to manage lymphedema symptoms.

Juzo Soft products are extremely soft against the skin and elastic, so they move as you do. A full beaded silicone top band is standard. Available in regular and long lengths, as well as Max sizes for large upper arms. Choose from 15-20, 20-30 or 30-40 mmHg of graduated compression.

Matching gauntlets sold separately in 20-30 and 30-40 mmHg. https://www.mastectomyshop.com/juzo-signature-butterfly-collection-compression-gauntlets/

Made of 73% polyamid and 27% elasthan in the USA.

NOTE: Printed Sleeves are a non-stock item at Juzo, and dyed to order. Your sleeve will ship to you in approximately 7-14 days.

ANOTHER NOTE: To match more skin tones, the Butterfly Flower Henna pattern can be made on Cinnamon and Chestnut color sleeves. If you would like your sleeve done with Cinnamon or Chestnut fabric, please call us at 1-877-413-2272 and we will special order the item for you.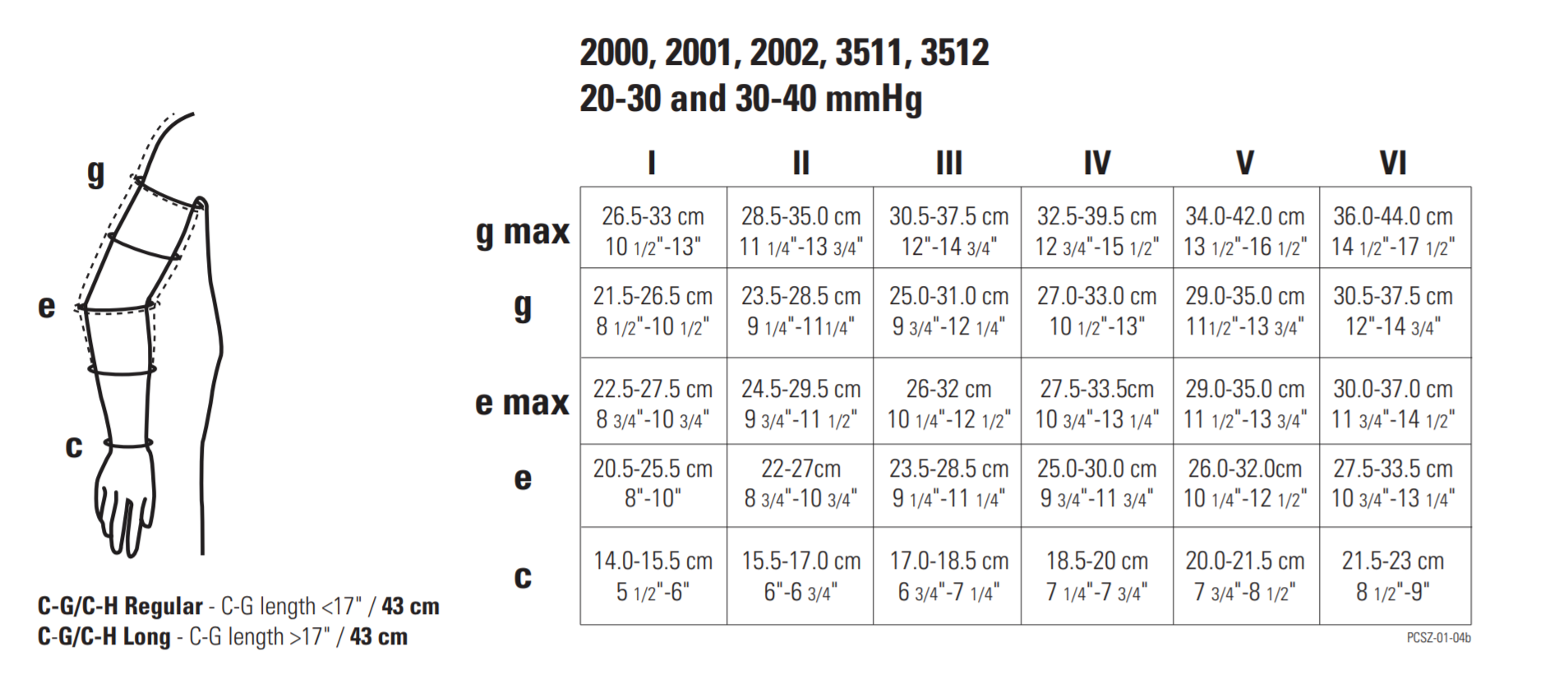 Juzo Compression Sleeve
Prevent lymphedema after mastectomy surgery with this stylish compression therapy sleeve. Made from an extremely soft special blend of polyamide and elastane, it is designed to be gentle on your skin, and conform to the contours of your body, the Juzo arm sleeve offers outstanding comfort and flexibility.
The Juzo compression sleeve comes with three different levels of pressure to boost blood flow and enhance lymphatic drainage away from your extremities. Choose 15-20 mmHG for mild compression, 20-30 mmHg for moderate compression, and 30-40 mmHg for maximum compression.
Juzo compression sleeves are available in four different stylish patterns and colors with their signature butterfly motif. Try the vibrant Morpho Blue or delicate Garden Pink to coordinate with your post-mastectomy wardrobe. We can also special order the Butterfly Henna pattern in Cinnamon or Chestnut to match your skin tone.
We carry the Juzo arm sleeve in a wide variety of sizes including regular and long lengths to suit your body, as well as max size to accommodate a large upper arm.
Lymphedema sleeves by Juzo are designed with a silicone beaded band around the top to prevent the garment from shifting and slipping as you move, while the Juzo soft compression fabric stretches to fit snugly around your arm.
Prolong the life of your Juzo compression sleeve and hand or machine wash on a gentle cycle and lay flat to dry.